BHES is looking for a PE Teacher for the 22-23 school year!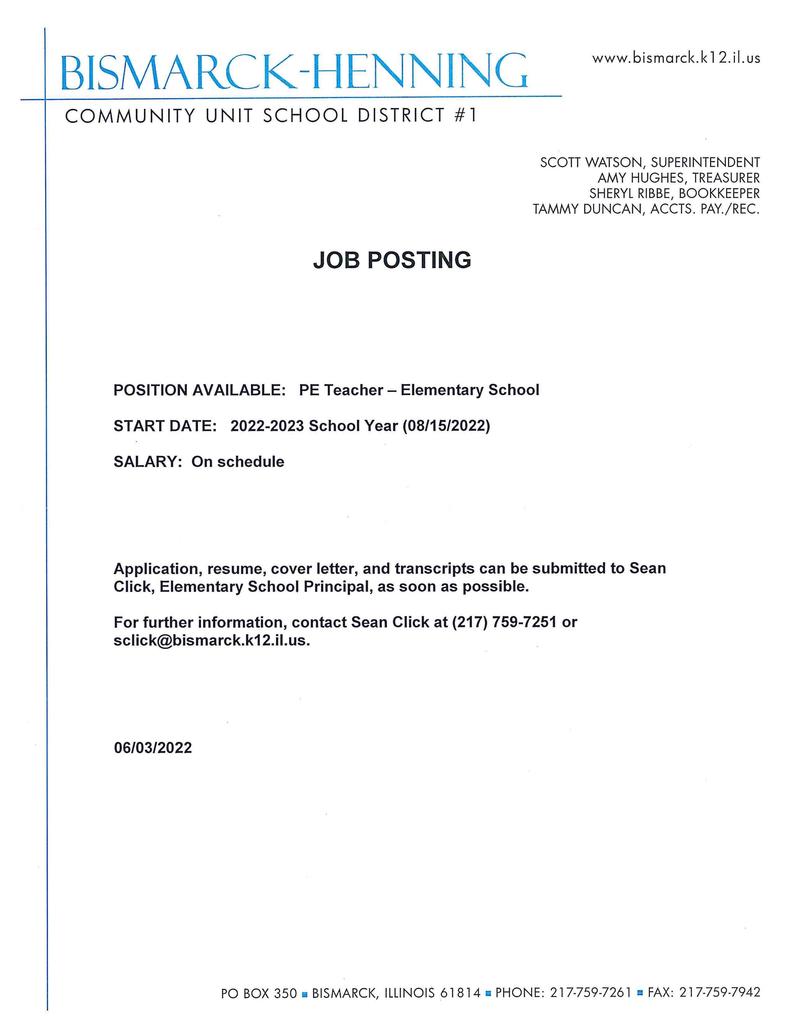 BHES is looking for a PE teacher for the 22-23 school year!

Job Openings at BHJH for 22-23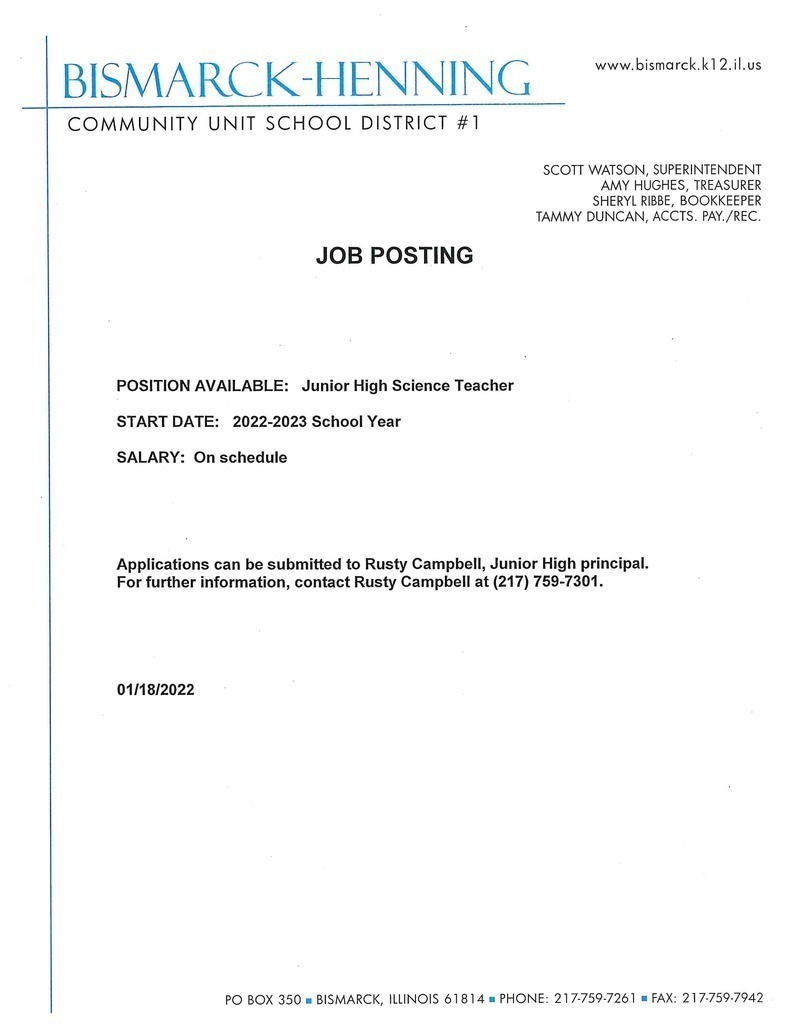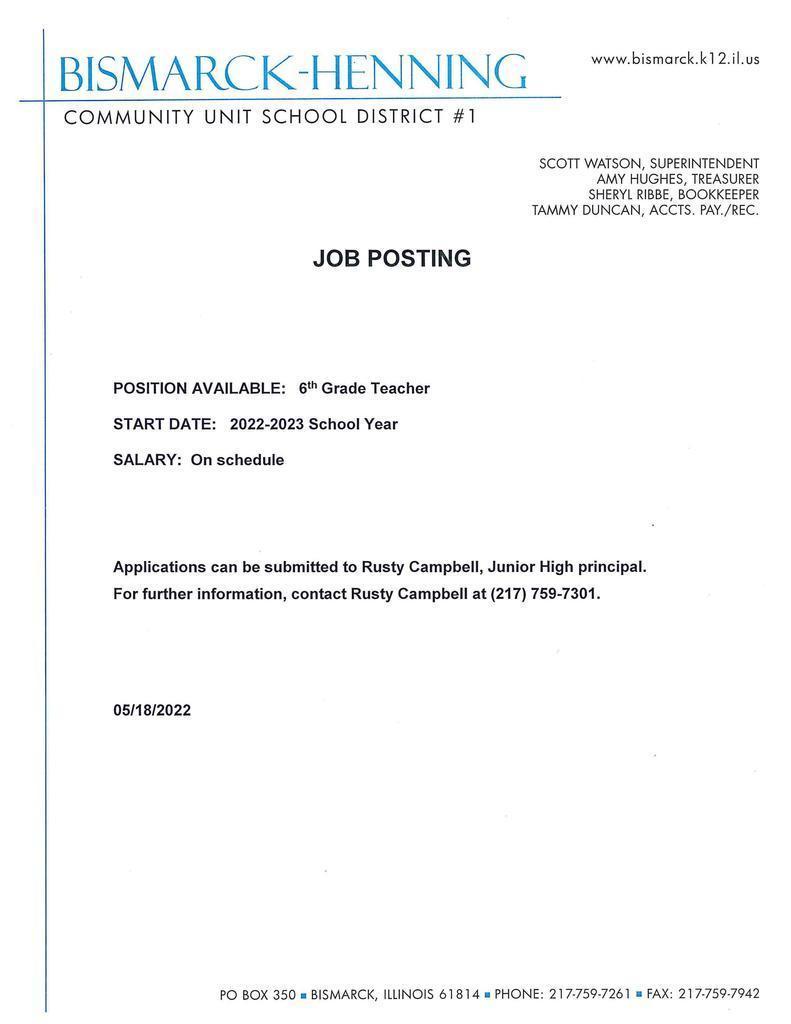 Devilette Tryouts for the 22-23 school year are June 8th & June 9th from 5:30pm-8:00pm. Packets are available outside the office or can be found here: Devilettes Tryout Information:
https://5il.co/1ax04
Tryout Form:
https://5il.co/1ax05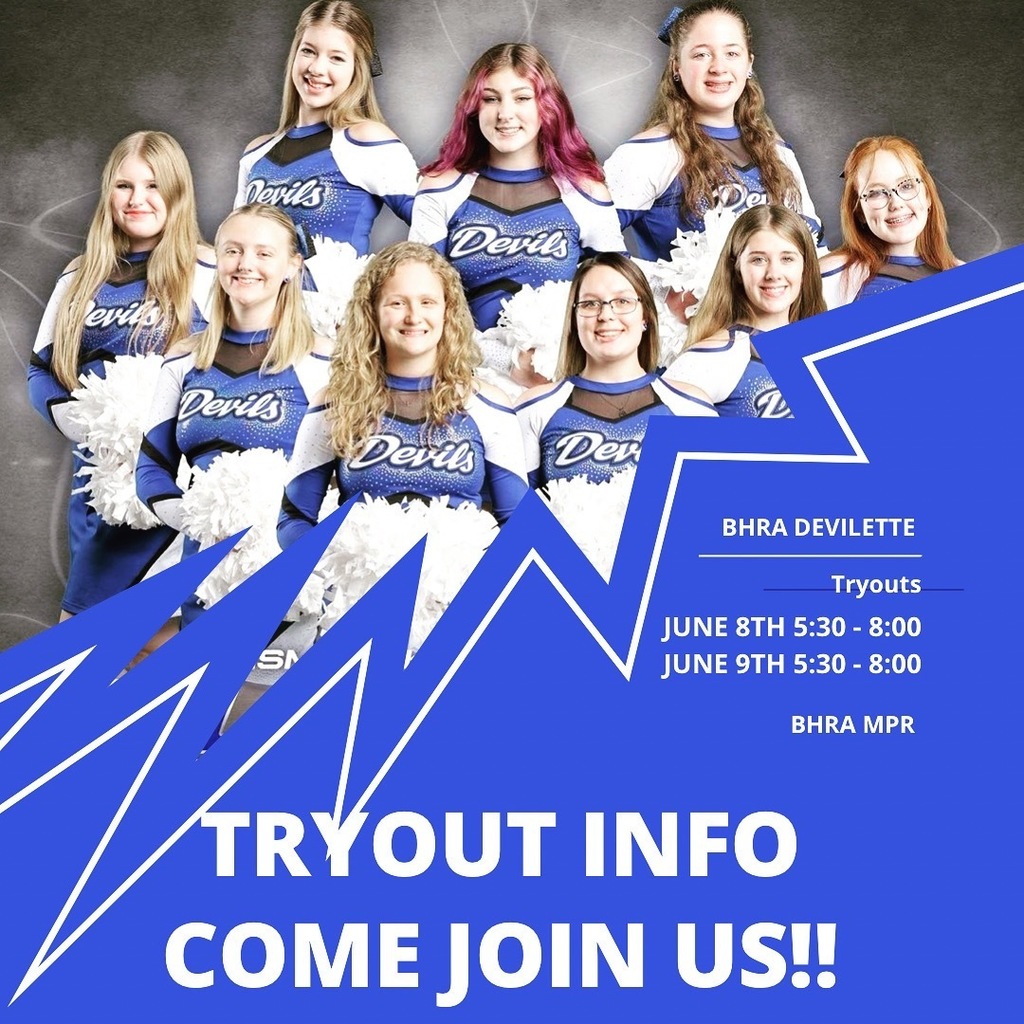 Make plans to attend Bismarck's 150th Anniversary Celebration! See the fliers for more information.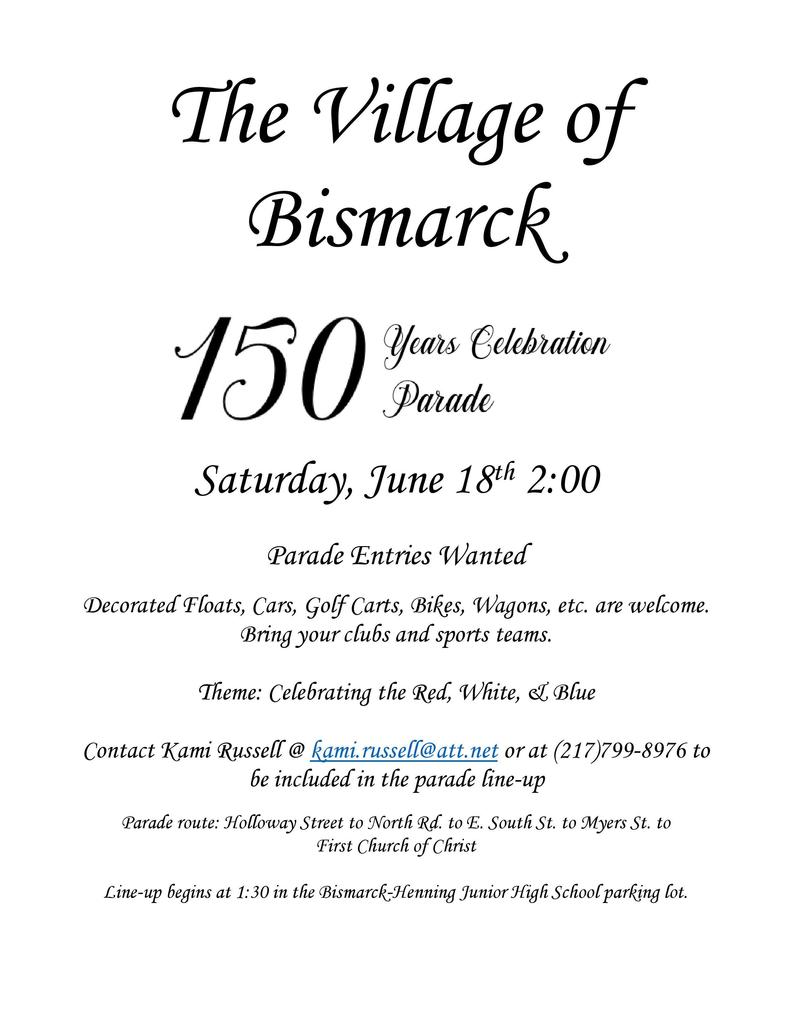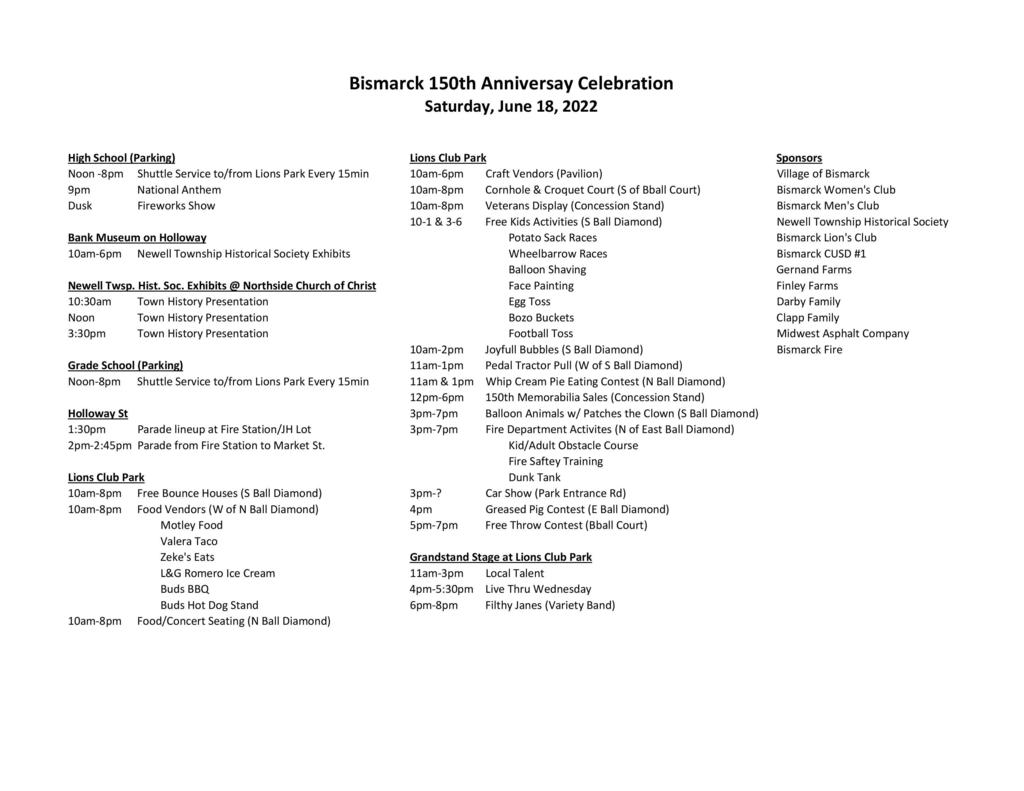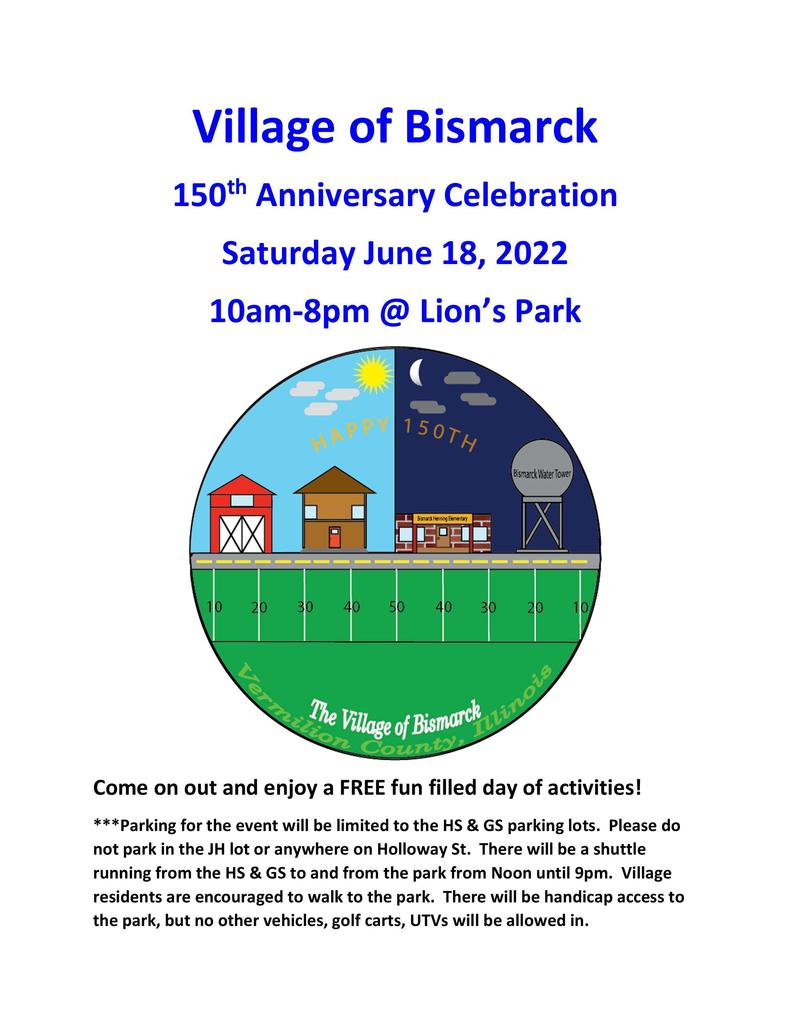 Volleyball Camp for incoming 5th-8th graders will be June 20th-24th at BHJH. Please fill out this form and send it in with your payment to the office, or you may bring it on the first day. Printable Link:
https://5il.co/1axjd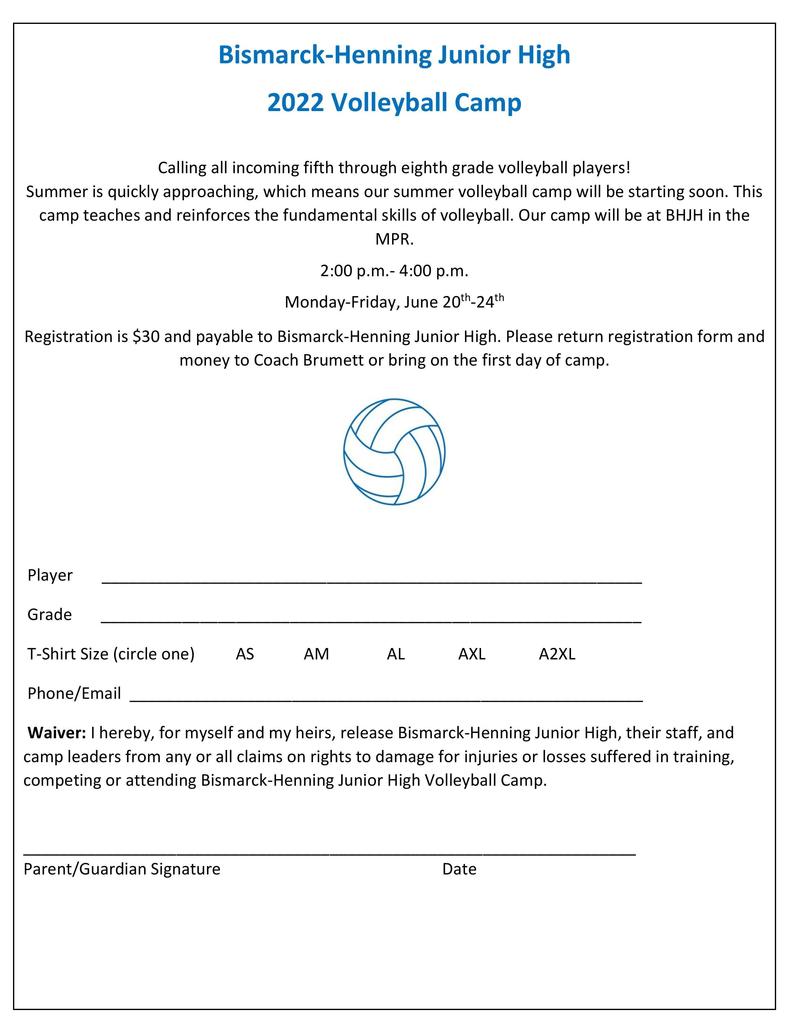 Congratulations to Mrs. Amy DeGolyer! Mrs. DeGolyer graduated from the U of I last weekend with her Master of Science in Agriculture Leadership, Education, and Communication! We are so happy to have Mrs. DeGolyer teaching our Agriculture classes and leading our growing FFA!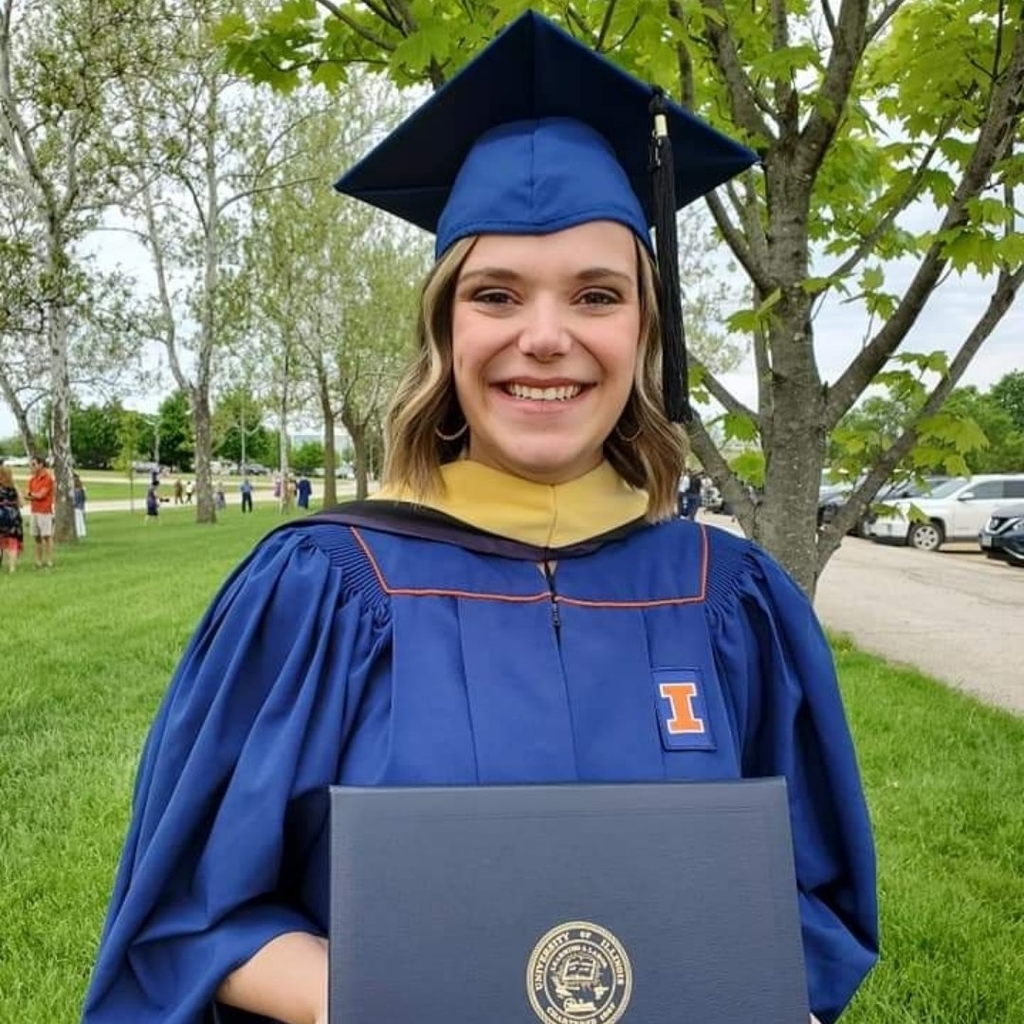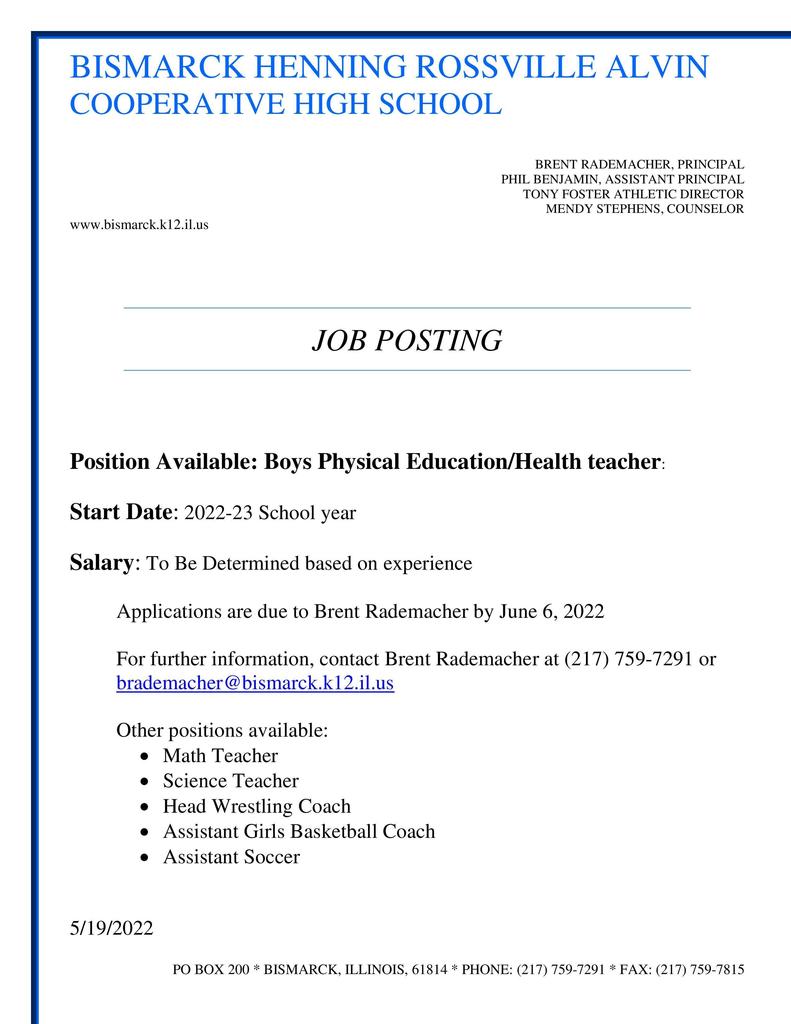 Sports physicals will be in the MPR from 8:30-11:00AM on Thursday May 26. Eligible students are those who will be in grades 5-12 next Fall and plan to participate in a school sport (if you are going into the 6th grade or 9th grade, you are required to have a full school physical, which also fulfills the sports physical requirement). If you would like your student to participate, the forms are located on the table outside the high school office or may be printed here:
https://5il.co/19vty
. Forms must be completed and signed by a parent/guardian and returned to school with a check to Carle for $15 (students should bring them to the physical with them). Students will not be seen by our providers unless the physical form is complete and signed.
https://5il.co/19vty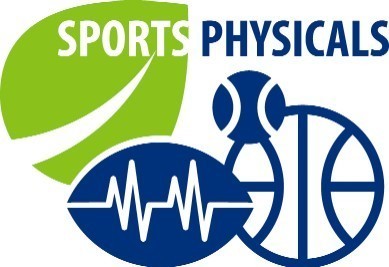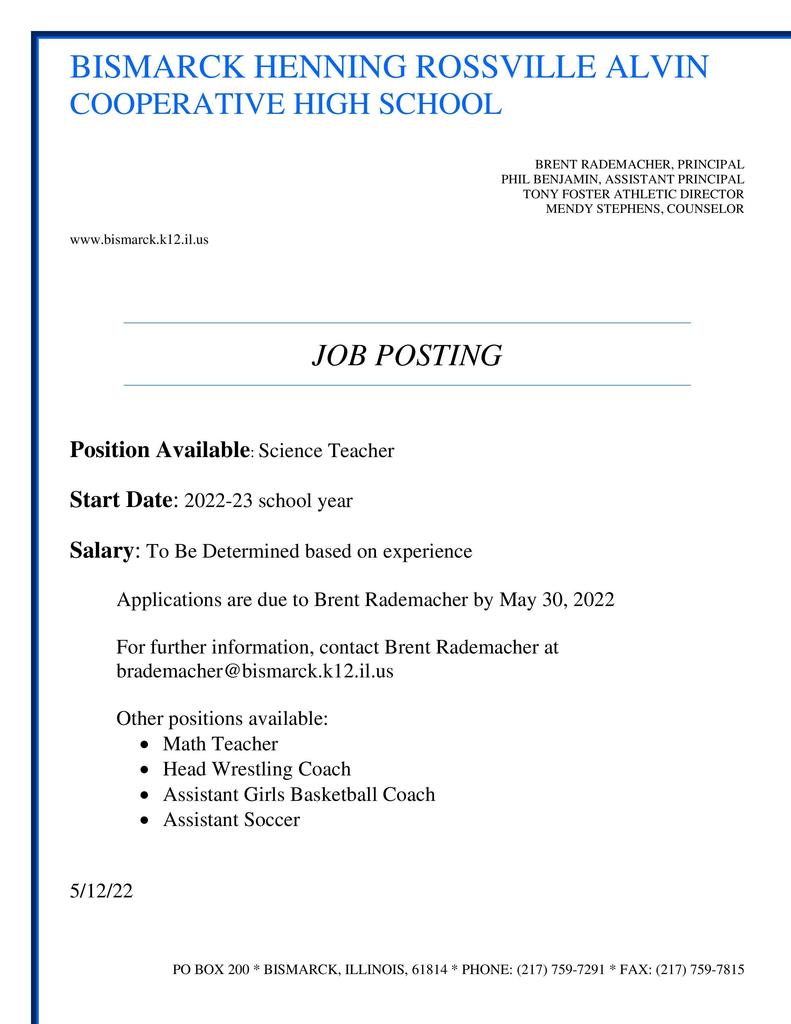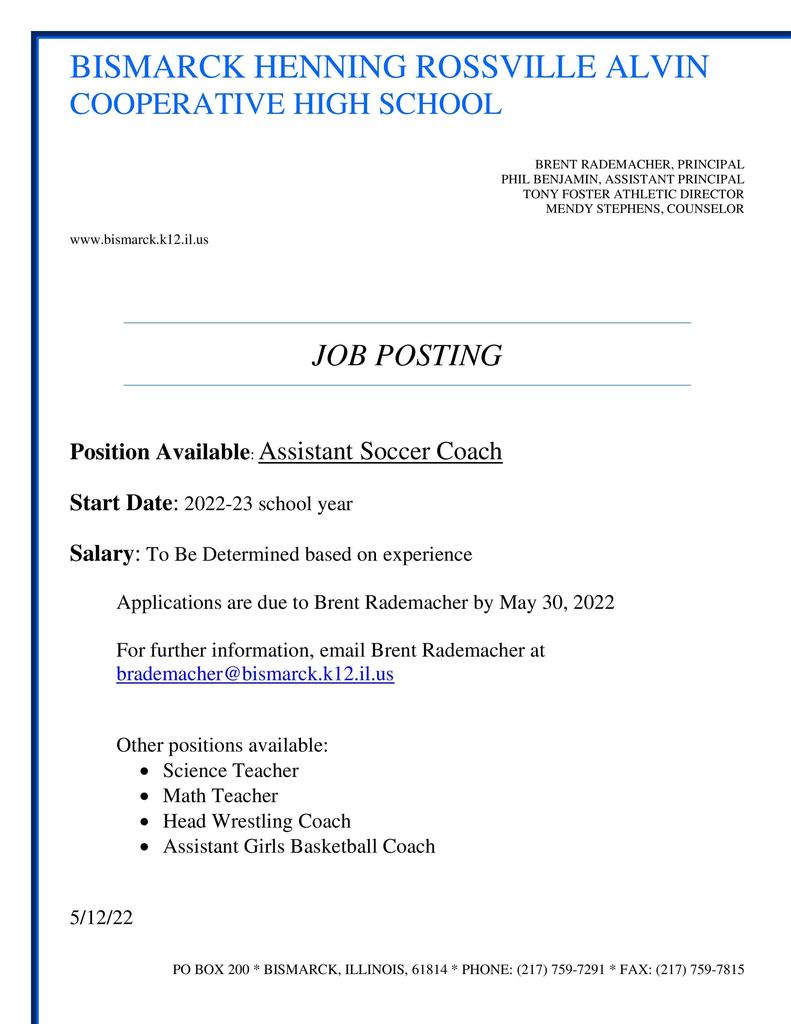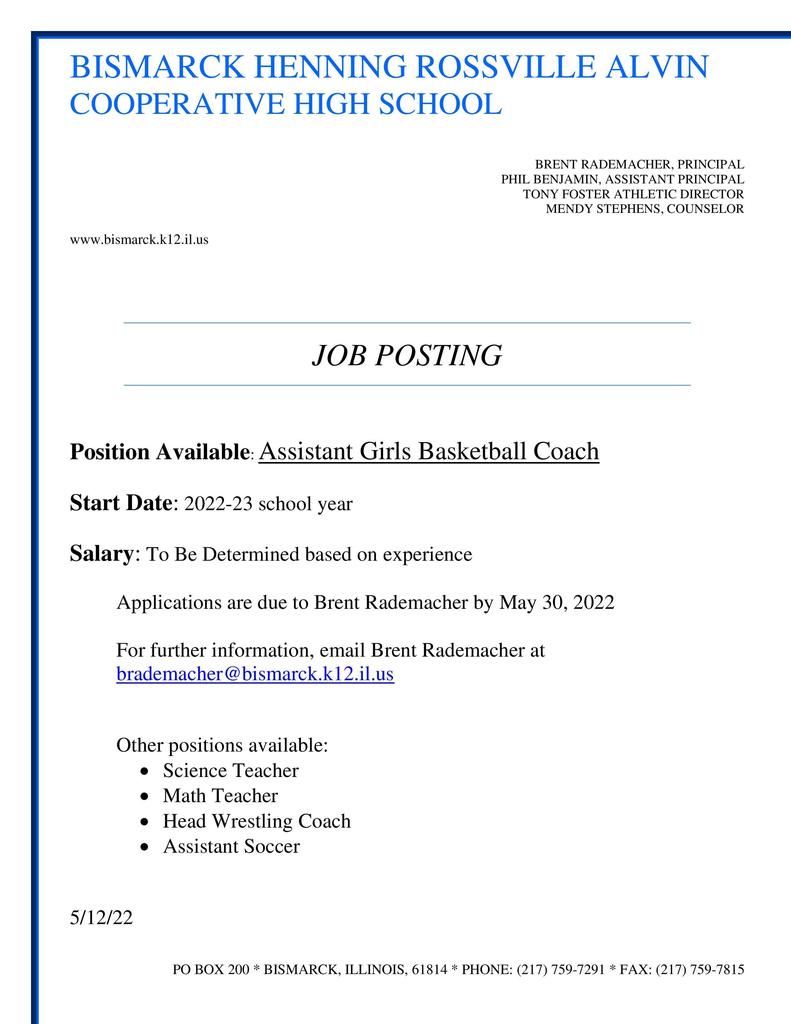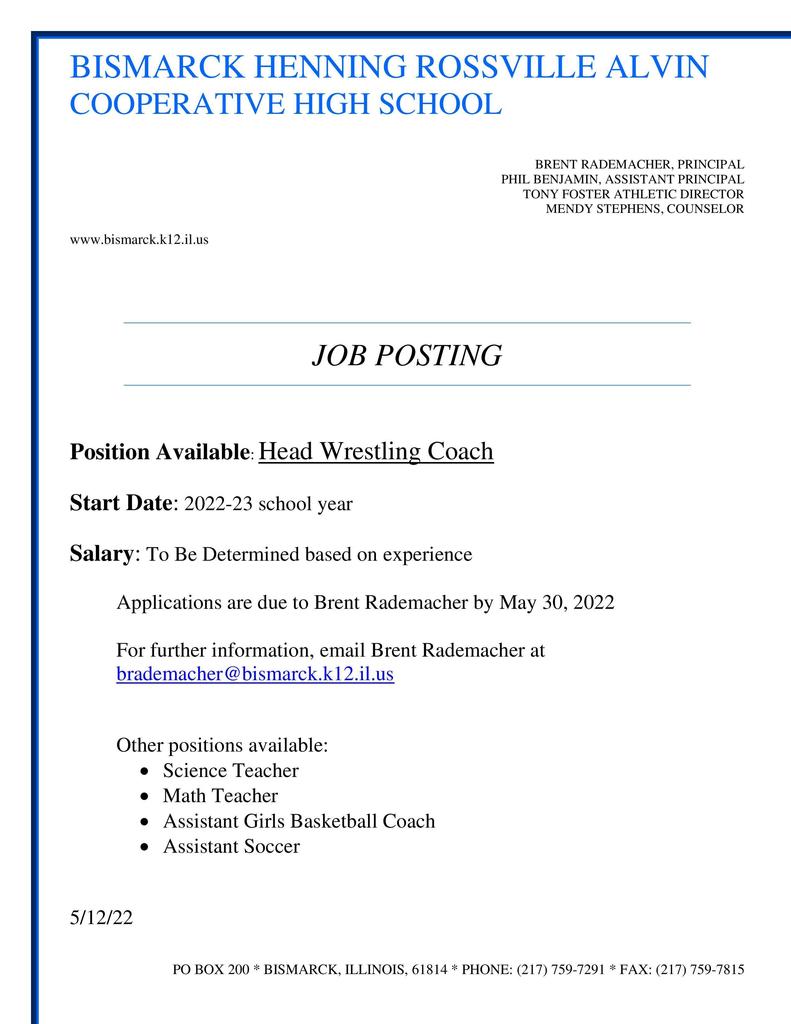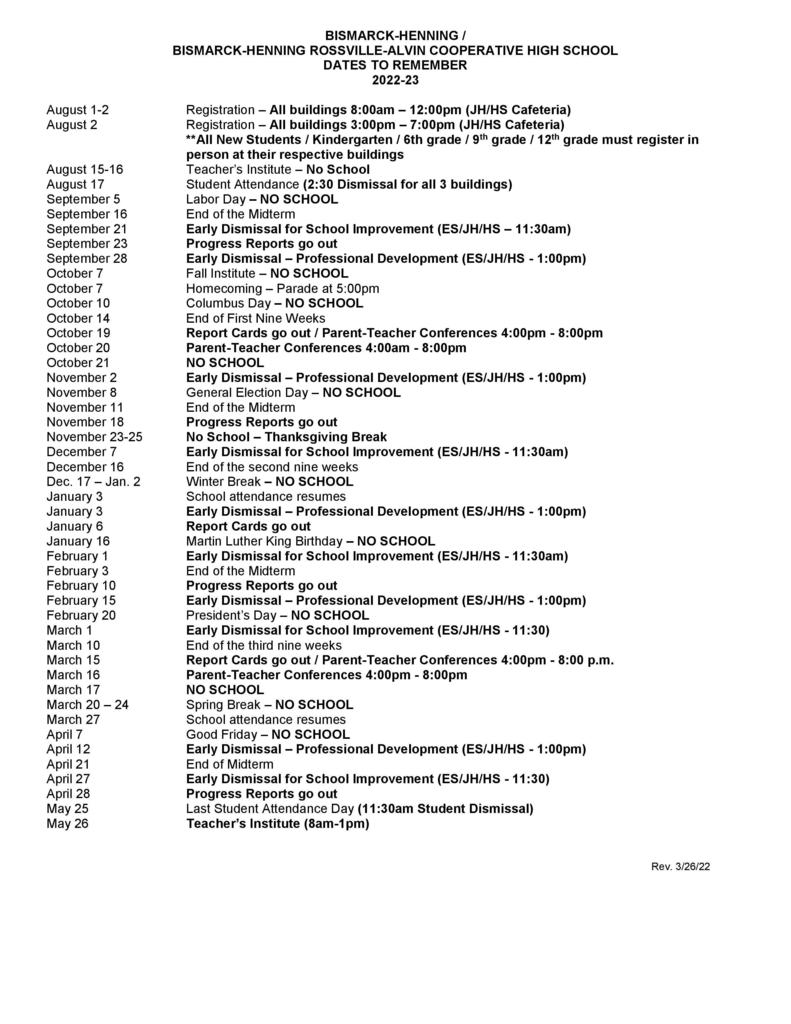 WOW! A great big thank you goes out to Salt Fork NHS & Mrs. Shepherd, BHRA Student Council & Mrs. Russell, and the BHJH Student Council & Mrs. Head for your amazing service at the Golden Ruler Banquet last night. We appreciate all of your hard work! Thank you!!!

Custodian for first shift at BHES wanted. Please direct all questions and applications to Jim Ribbe at 217-474-0482 or
jribbe@bismarck.k12.il.us
.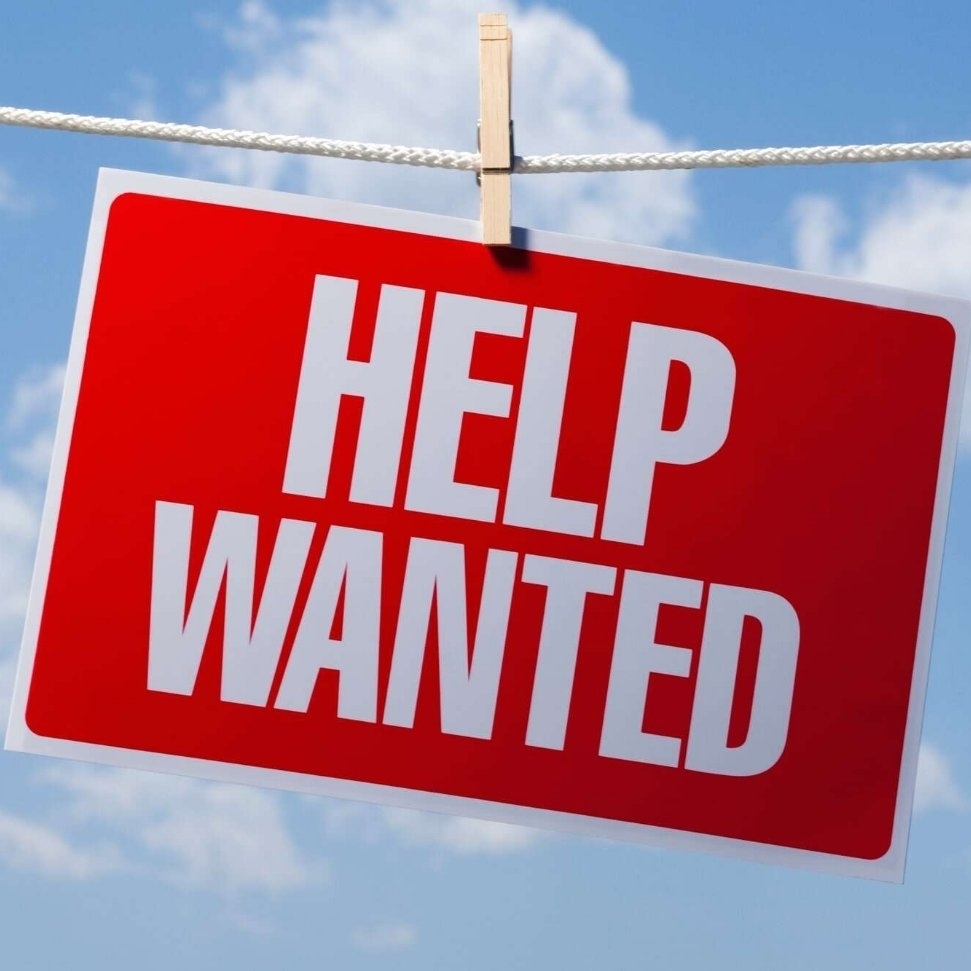 The BHJH Spaghetti Dinner is coming soon! Everyone is welcome! So much to do... trivia night, raffle baskets, silent auction, and 50/50! Order your spaghetti dinner tickets now to save on admission!
https://5il.co/18c6x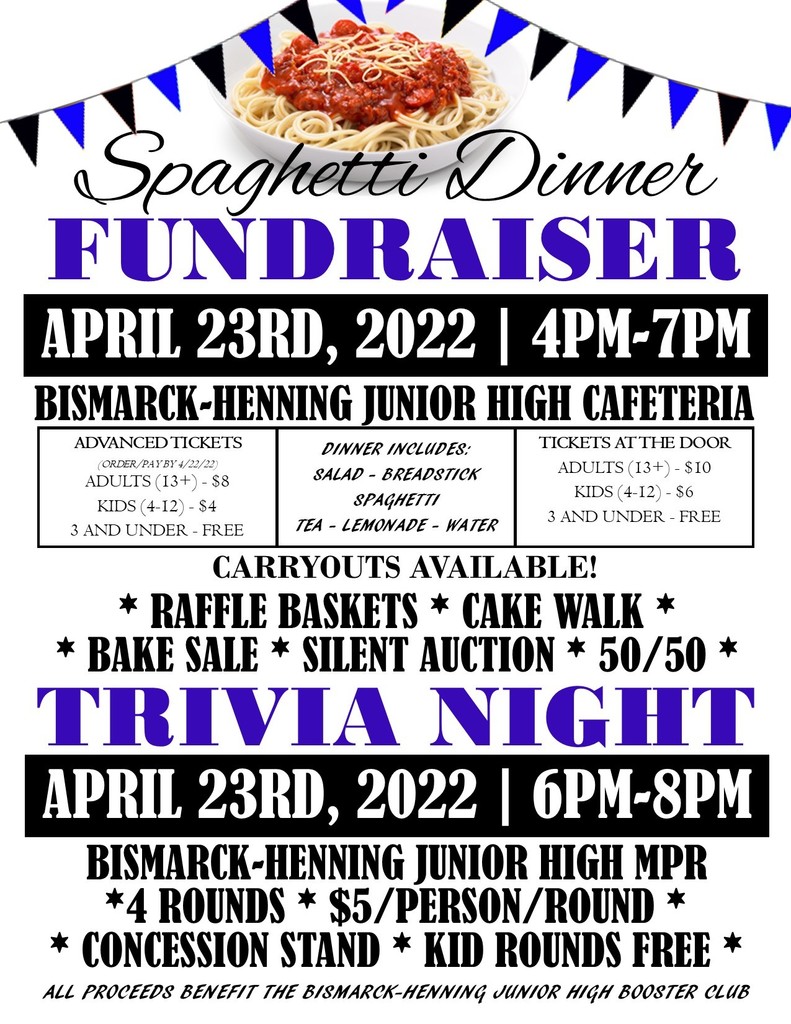 Way to go Ella McFarland! Ella set a new school record for the high jump at tonight's track meet!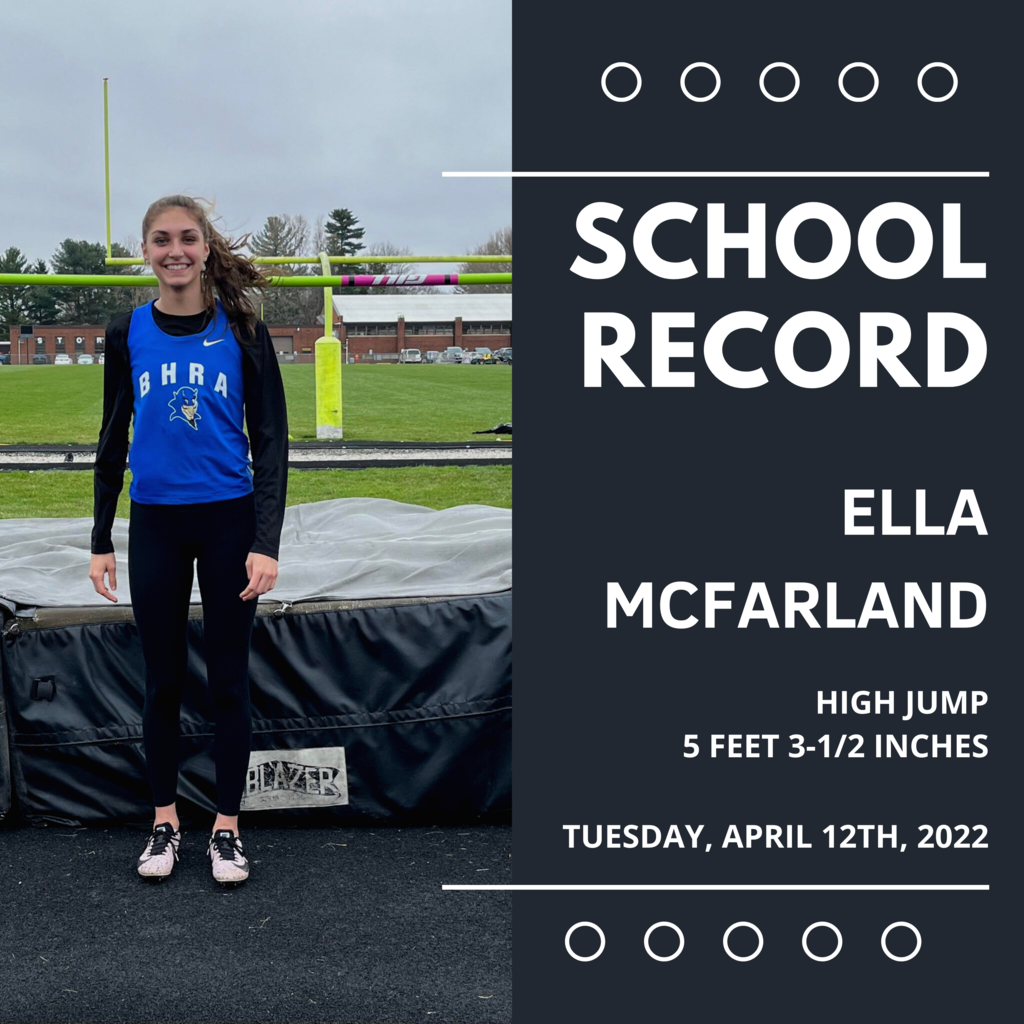 2nd Shift Custodian needed asap. If you have any questions or are interested, please contact Jim Ribbe at 217-474-0482.

These hard working BH/BHRA administrators used their Sunday to improve the school grounds. They may be covered in a little red… but they are definitely "blue" through and through. 💙 Thanks to each of you for all the "extras" you do behind the scenes! #greatdaytobeabluedevil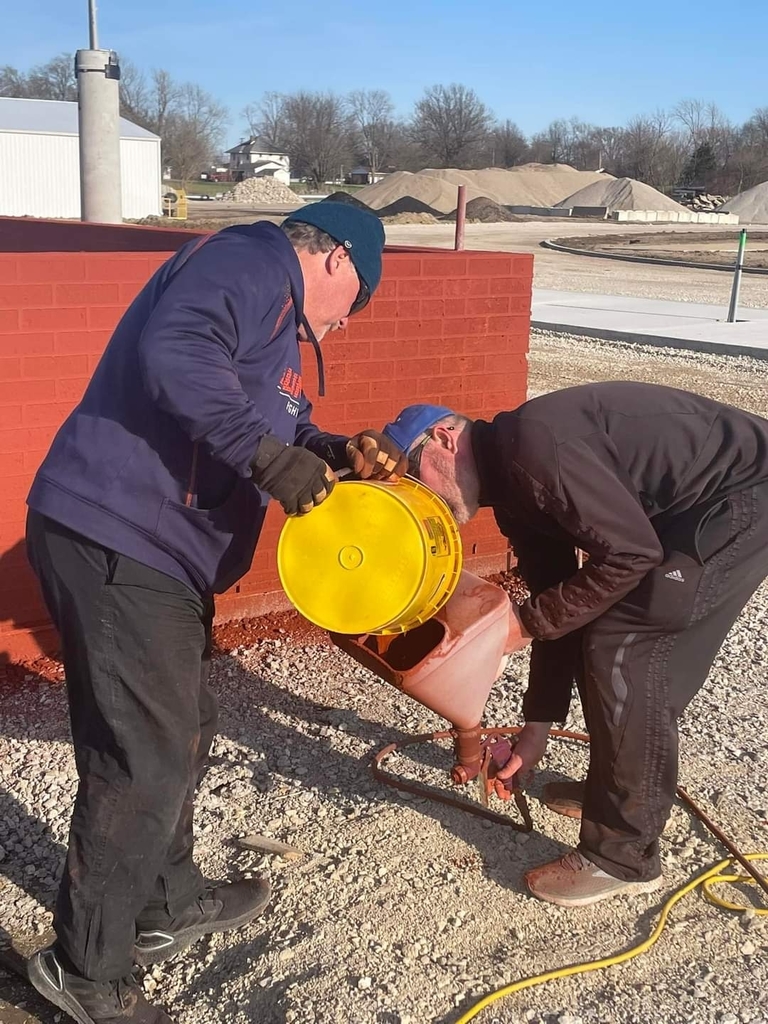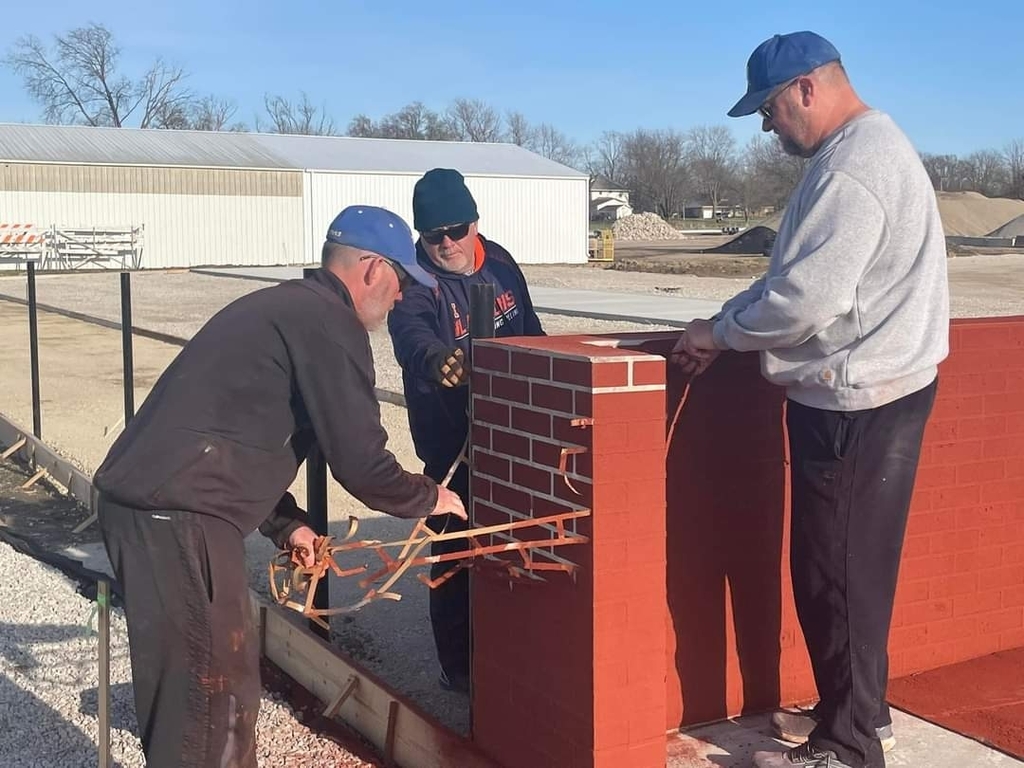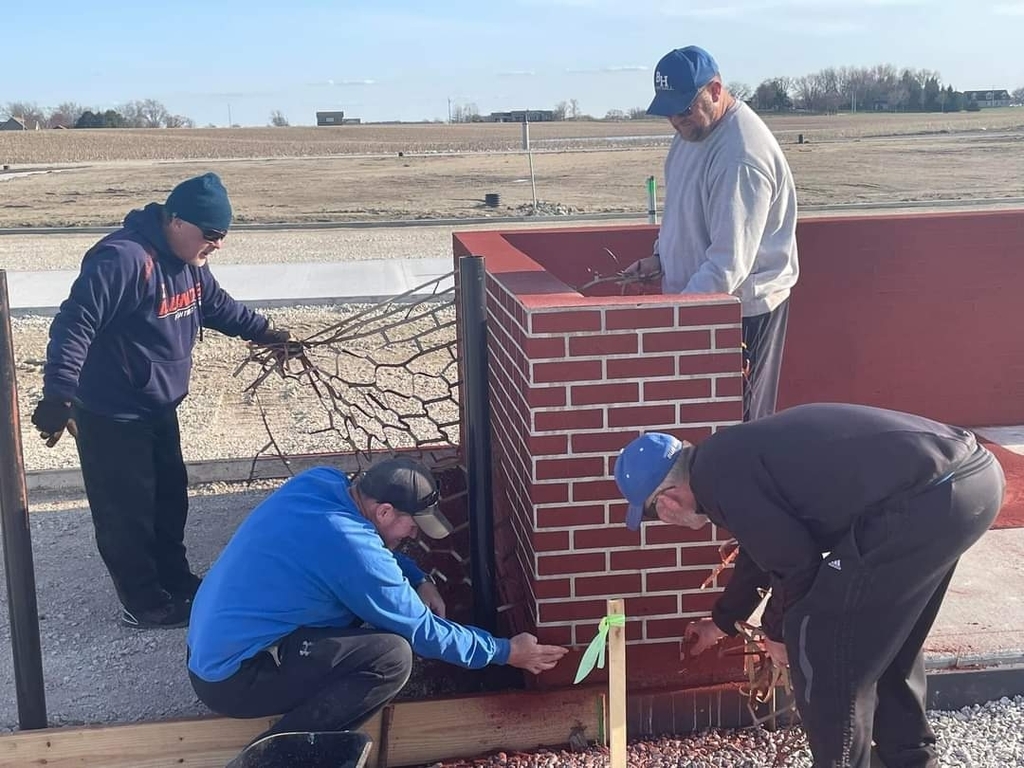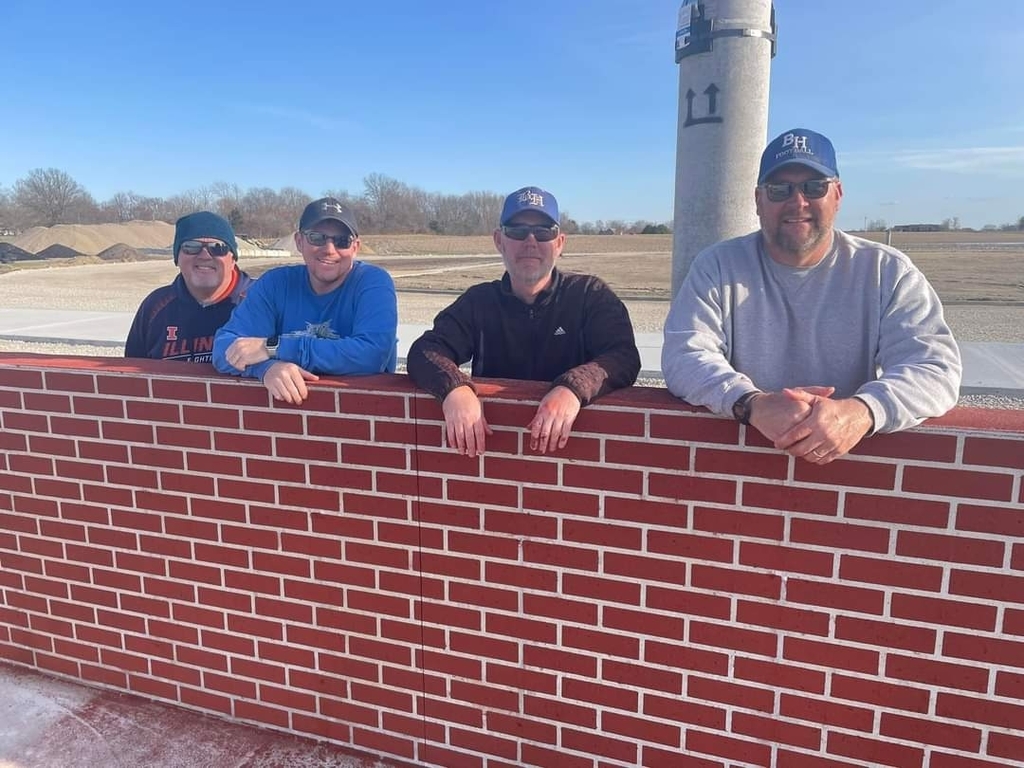 BHCUSD is looking for a part-time tech assistant!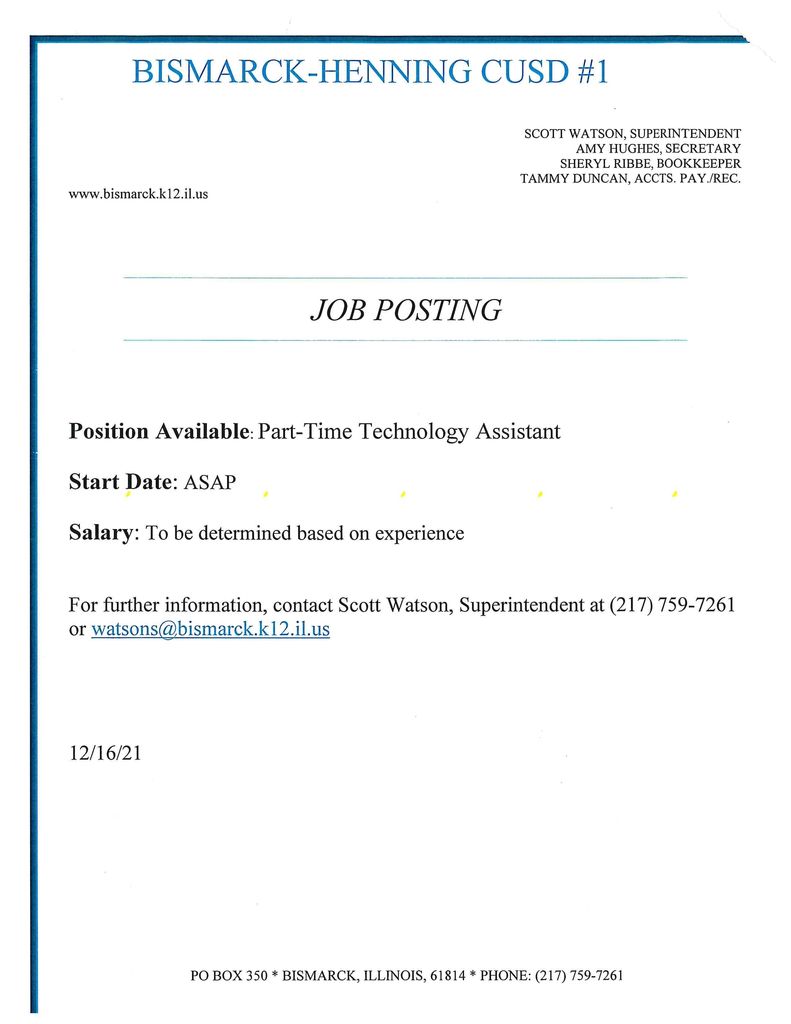 BHES has an opening for a Special Education Teacher for the 22-23 school year. Interested applicants should contact Sean Click at 217-759-7251 or
sclick@bismarck.k12.il.us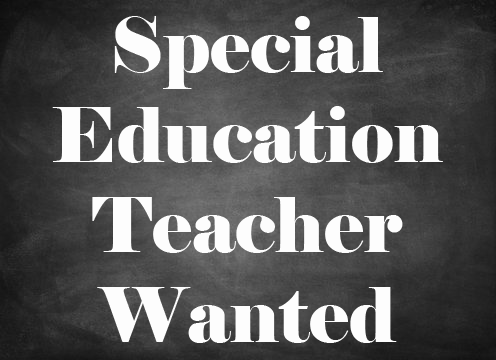 This weekend Evan Parish and Landen Toellner competed at Fresh/Soph Sectionals in Heyworth. Evan Parish placed 2nd and advances to Fresh/Soph State this weekend in Springfield. Way to go Evan! Good luck at State! Photo: Jennifer Strawser