BHRA is excited to welcome Mrs. Kaylee Leigh back to the Blue Devil family! Kaylee graduated from BHHS in 2015. She graduated from Olivet Nazarene University in 2019 with a degree in Secondary Science Education. Kaylee has taught science at Westville High School for the last 3.5 years. She married her high school sweetheart, Bradley. In February they welcomed their first son, Kace. In Kaylee's free time she loves to spend time with her family and her 2 dogs. She's excited to come back 'home' and be a Blue Devil again! Welcome back Kaylee!

BHRA is excited to welcome Mr. Peyton Taylor to the Blue Devil Family! Peyton graduated in 2018 from Mount Pulaski High School. He recently graduated from Southern Illinois University-Carbondale with a degree in Mathematics. While at SIU-C he was a thrower on their track team. He loves basketball, golf, and fishing. He's excited to be a Blue Devil. Welcome Peyton! We're so happy you're joining us!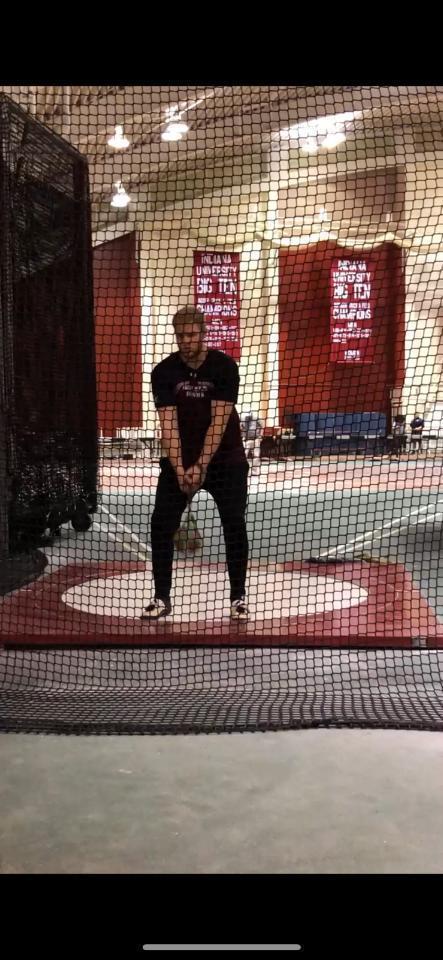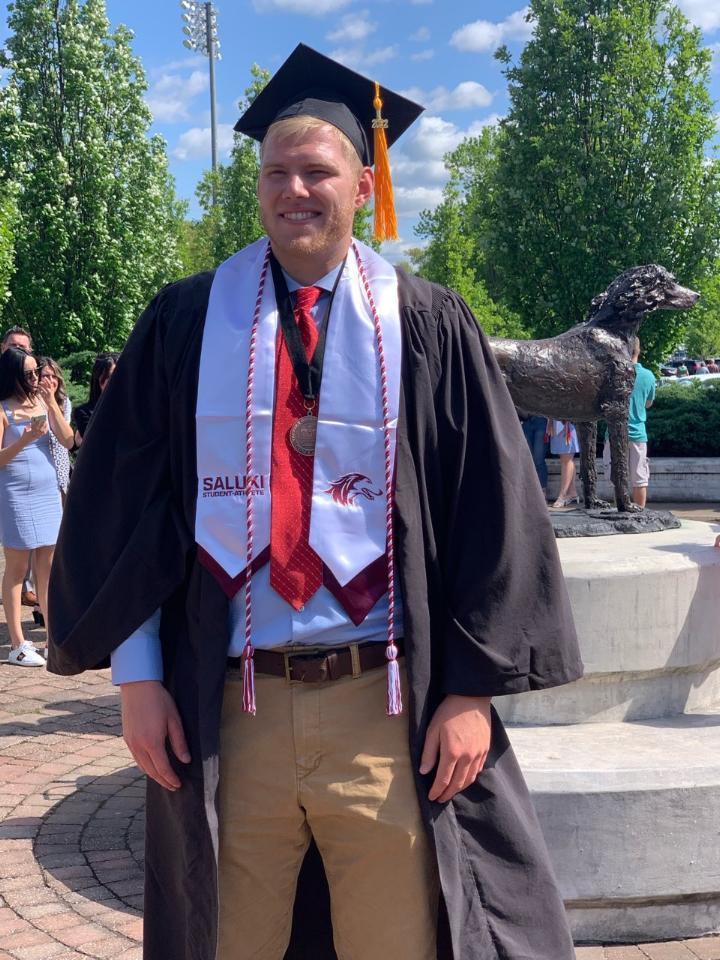 BHES is looking for a Special Education Homebound Service Provider. This position is 1 hour daily. Please contact Mr. Sean Click if you have any questions or are interested in this position.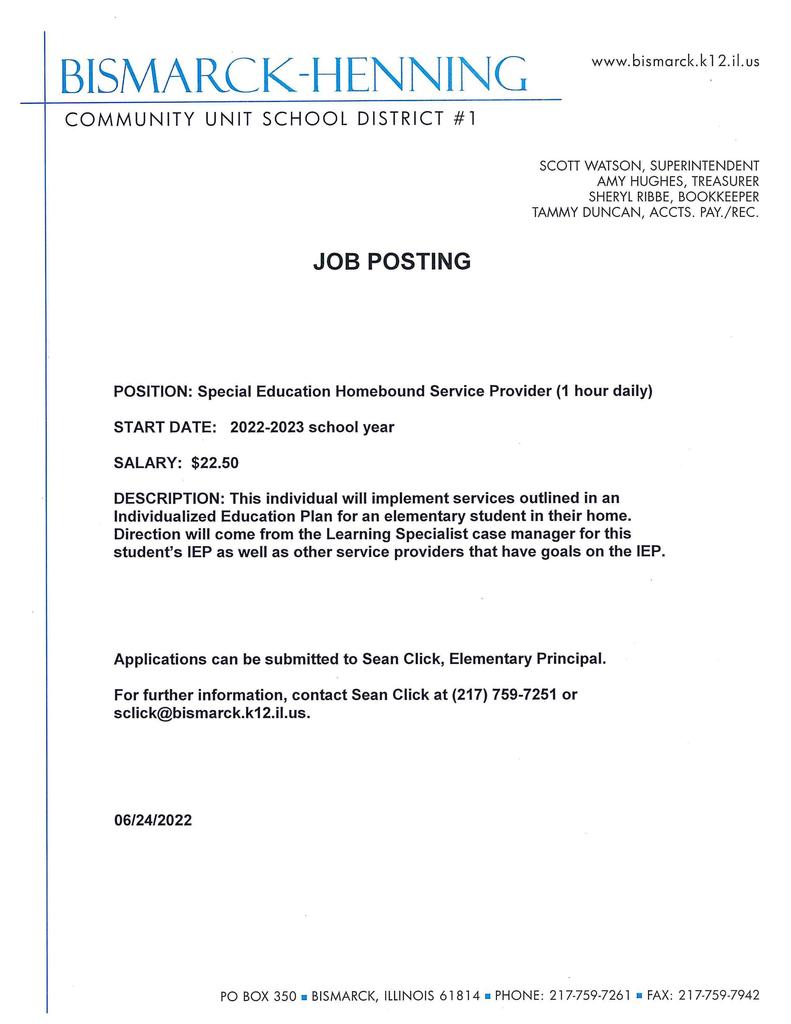 **Alumni Spotlight** Hello, my name is Klayton Finley and I am a graduate of BHHS class of 2006. After graduating from BHHS, I furthered my education at DACC for 2 years and went on to finish up 3 years of schooling at Illinois State University, with a double major in accounting and finance, graduating in May 2011. I chose to pursue a career in accounting and sat for and passed the 4 parts of the CPA exam by Spring 2012. I first entered the workforce with Daughetee & Parks Accounting in Danville, then moved on to Farm Business Farm Management in 2013. I worked there until Longview Bank & Trust recruited me to become Vice President/Ag Loan Officer in 2018. I get the pleasure of working with farmers all throughout the area as well as farming around 600 acres on the side. I currently reside just outside of Bismarck with my wife, Chelsee and two daughters, Brooklyn & Blair, who keep me busy coaching youth sports. I am forever grateful for my time spent at BHHS and all the teachers and staff that had an impact on the trajectory of my life. ------------------------------------------------------- Thanks Klayton! If you know of a graduate from BHHS, RAHS, or BHRA you think should be spotlighted, please private message our page or email
jhuffman@bismarck.k12.il.us
. **You can see all of our alumni spotlights on our webpage under the NEWS section.**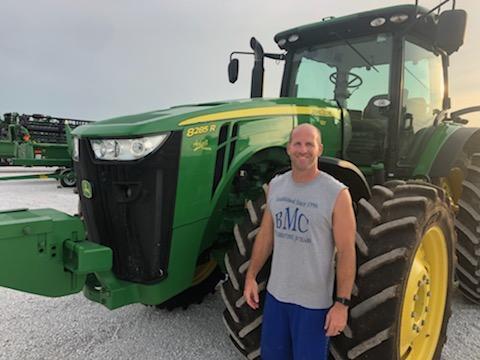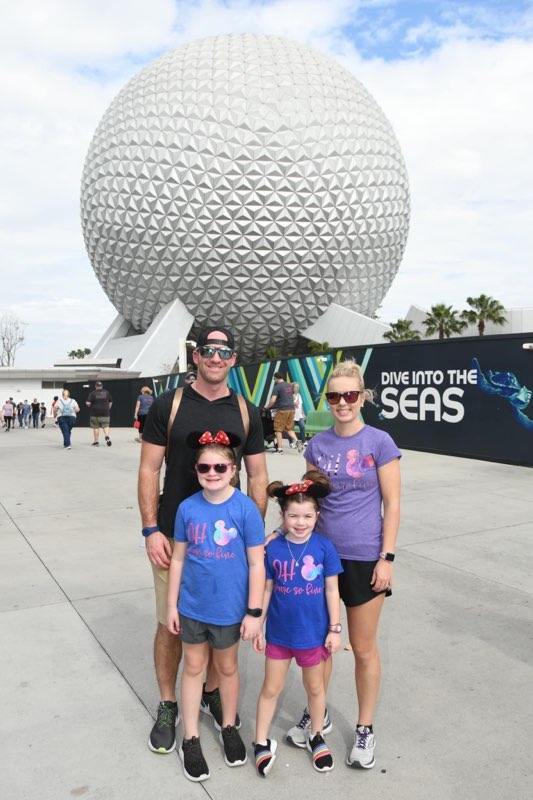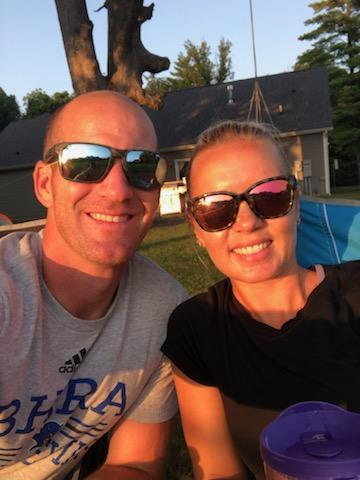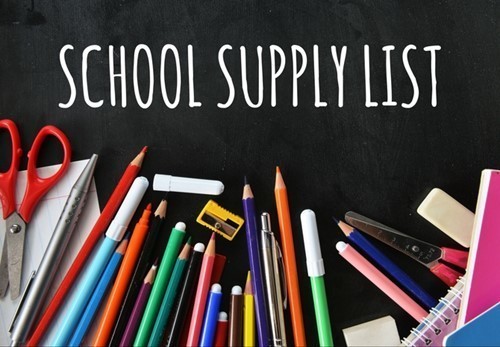 Basketball camp starts on Monday! Open to all incoming 3rd-8th graders. Students do NOT need to attend school at BH or RA to come to basketball camp. It's not too late! Bring your registration form and payment the first day of camp! Form:
https://5il.co/19p2q
Football Camp is coming up on July 18th-21st.
https://5il.co/1a9mt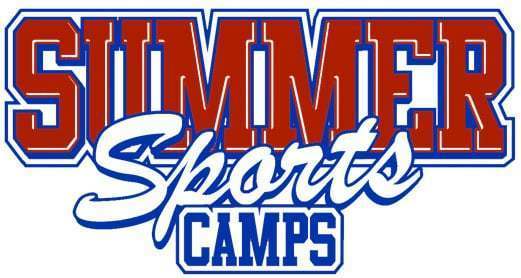 Flashback Friday for our Senior Class of 2023! Ryan, Colin, Oliver, Tom, Murphy, and Owen

Throwback Thursday Ray Lindsey & Tracy Parke - BHHS Boys Track 1973 *We'd love to include some Rossville pictures! Email them to
jhuffman@bismarck.k12.il.us
with details.*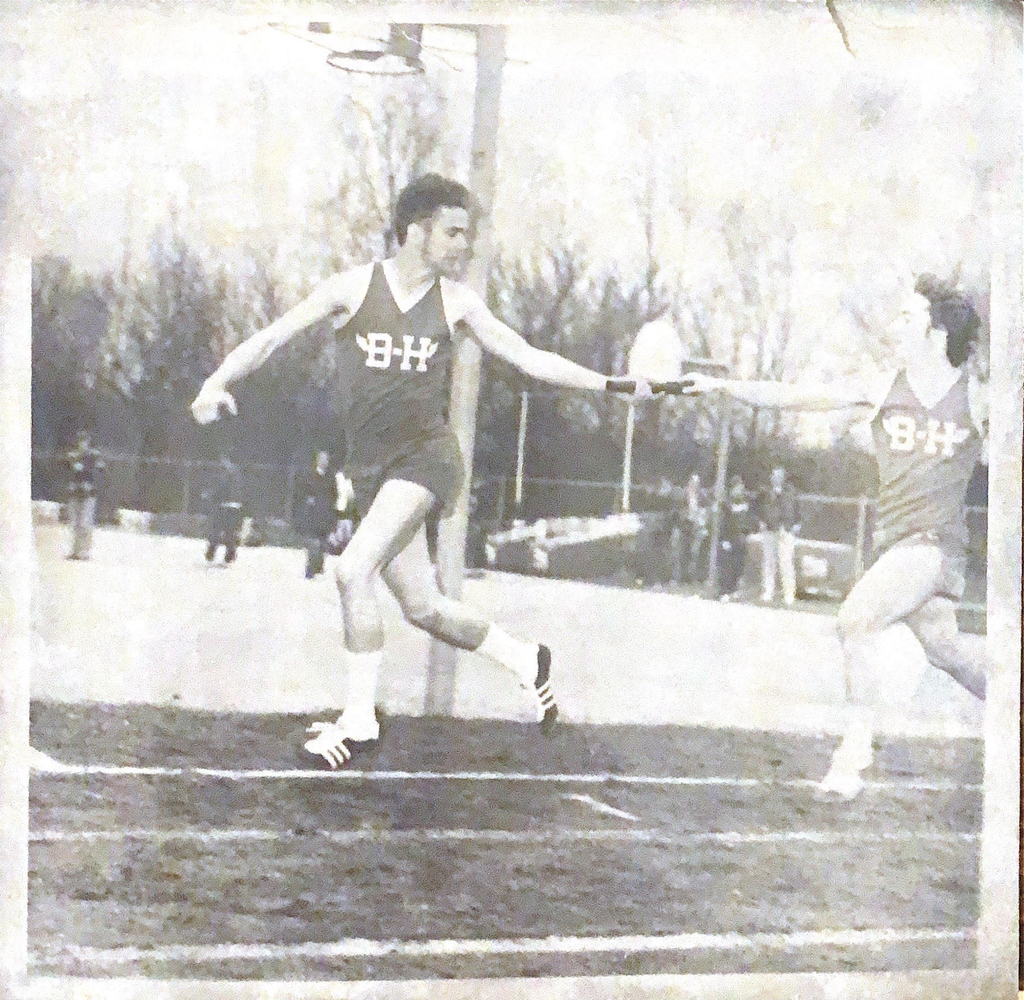 Part-Time Speech Language Pathologist wanted for the 22-23 school year.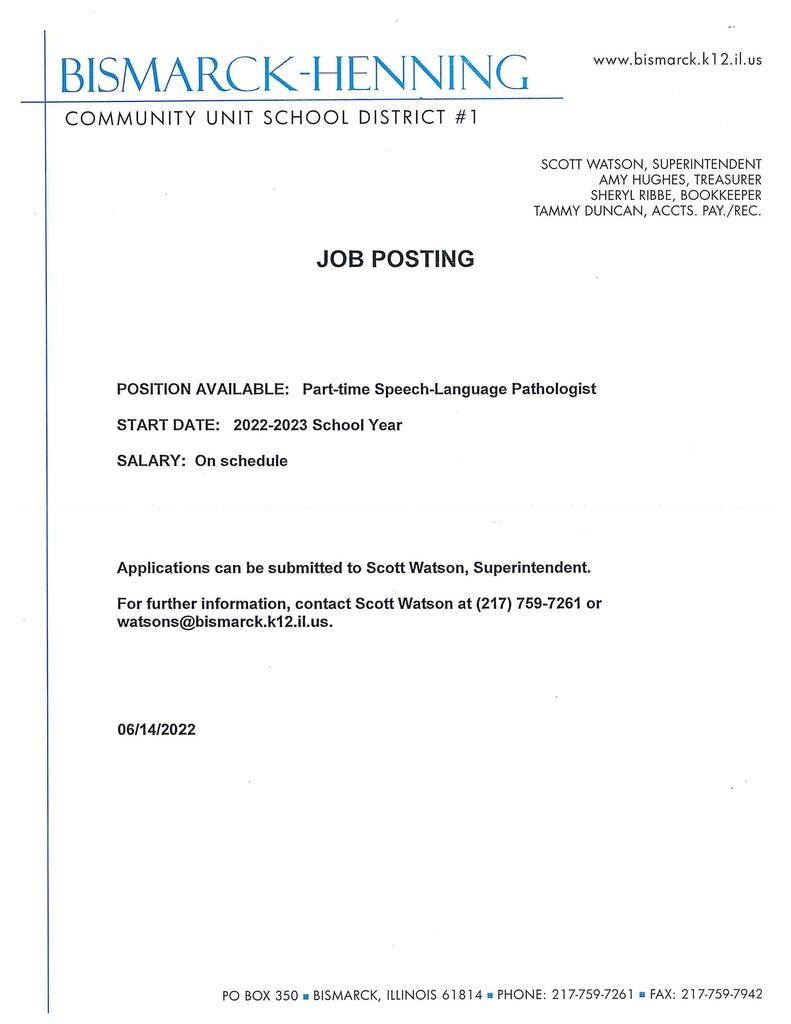 BHRA is searching for a high school Spanish teacher. Part-time or full-time position available. Did you know if you teach at BHRA, your students can go to RAGS, BHCUSD or BHRA tuition free if you live out of district?
New job postings for BHES for the 22-23 school year!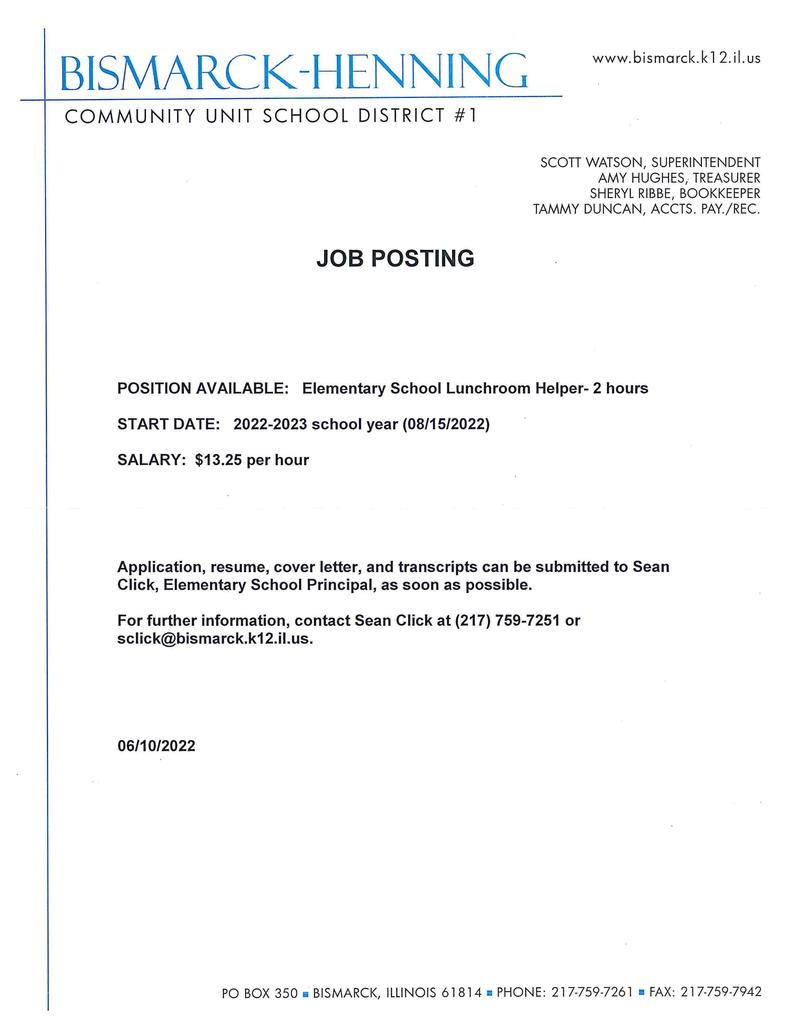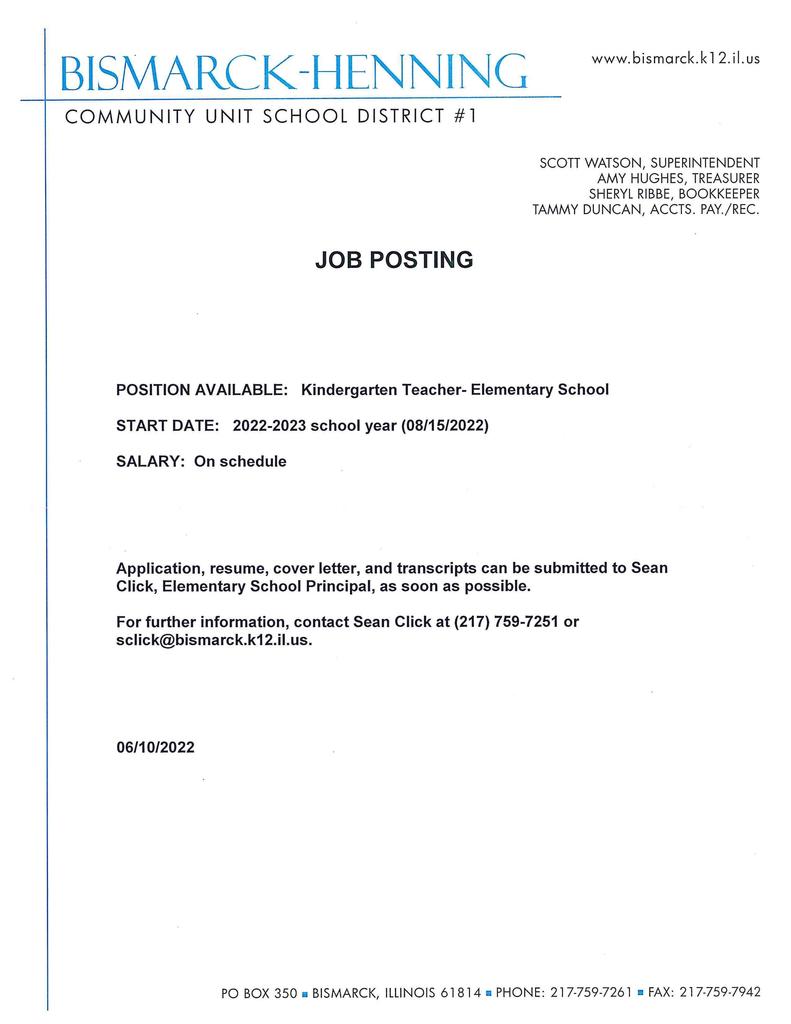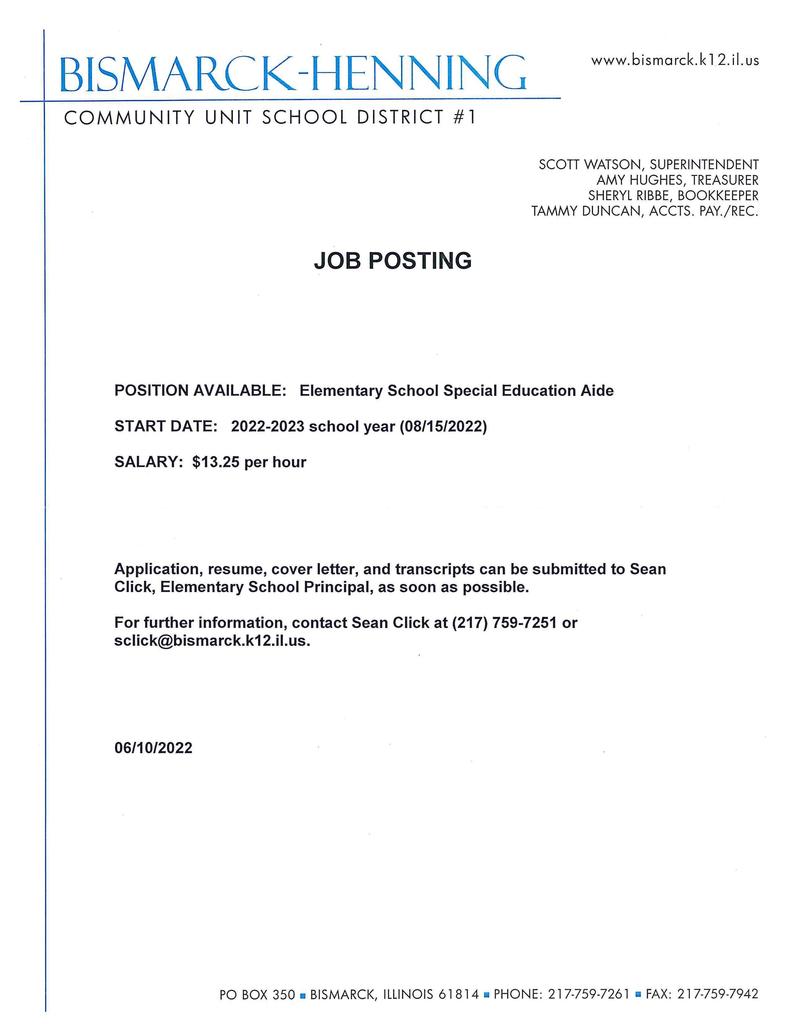 BHES is looking for a PE Teacher for the 22-23 school year!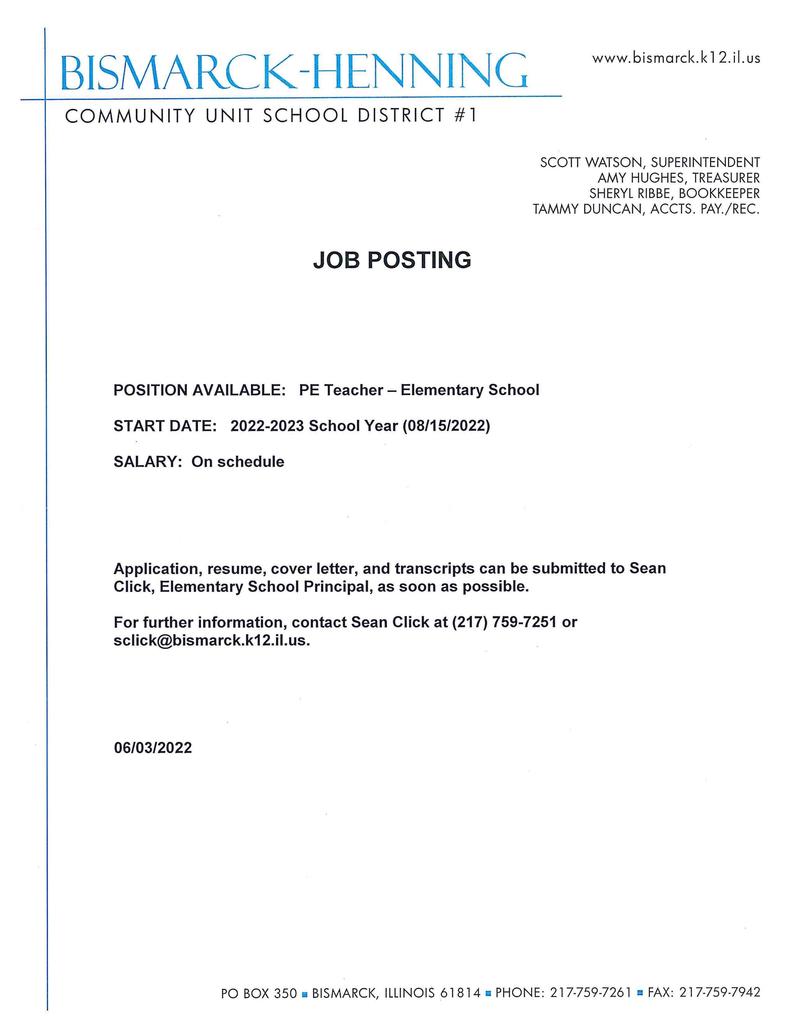 BHES is looking for a PE teacher for the 22-23 school year!

Job Openings at BHJH for 22-23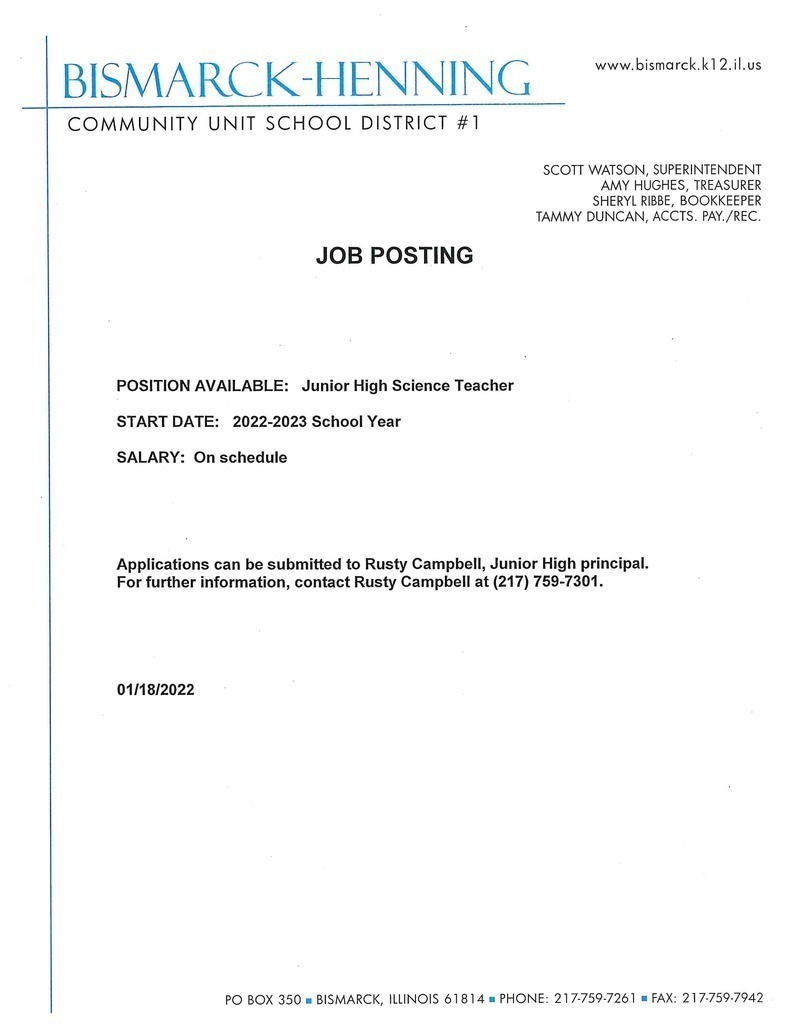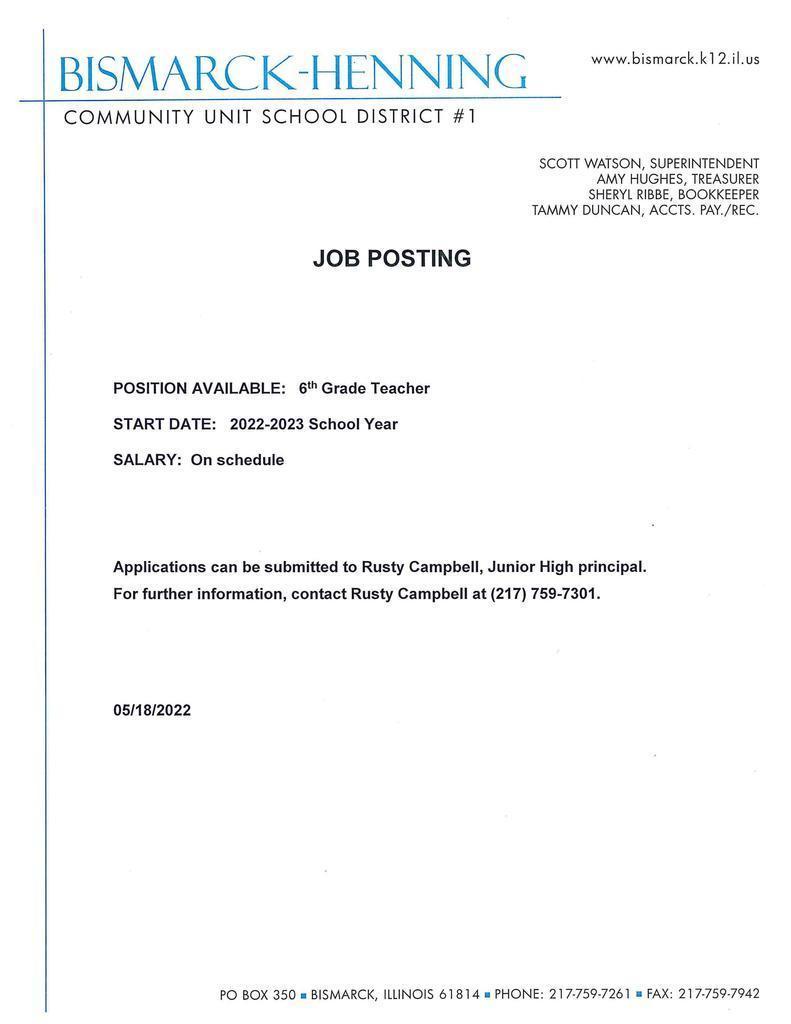 Devilette Tryouts for the 22-23 school year are June 8th & June 9th from 5:30pm-8:00pm. Packets are available outside the office or can be found here: Devilettes Tryout Information:
https://5il.co/1ax04
Tryout Form:
https://5il.co/1ax05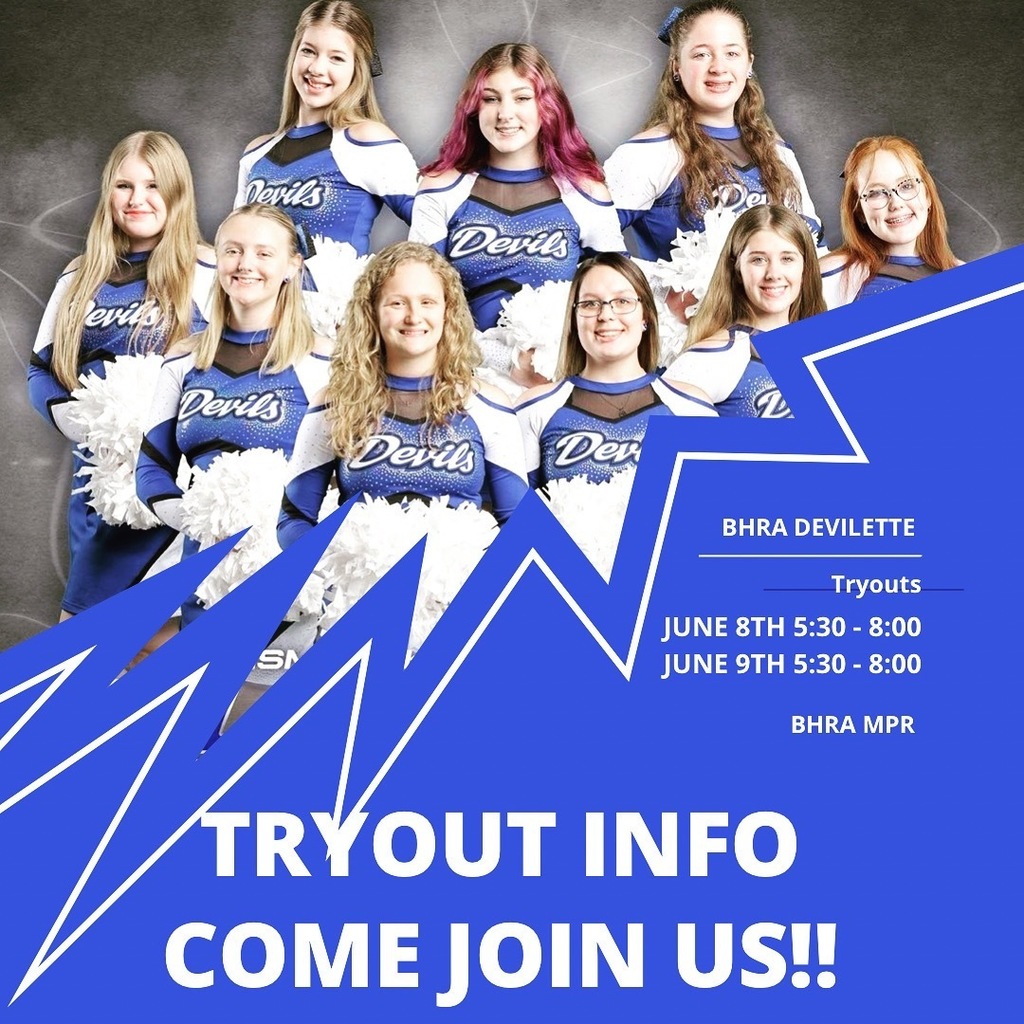 Make plans to attend Bismarck's 150th Anniversary Celebration! See the fliers for more information.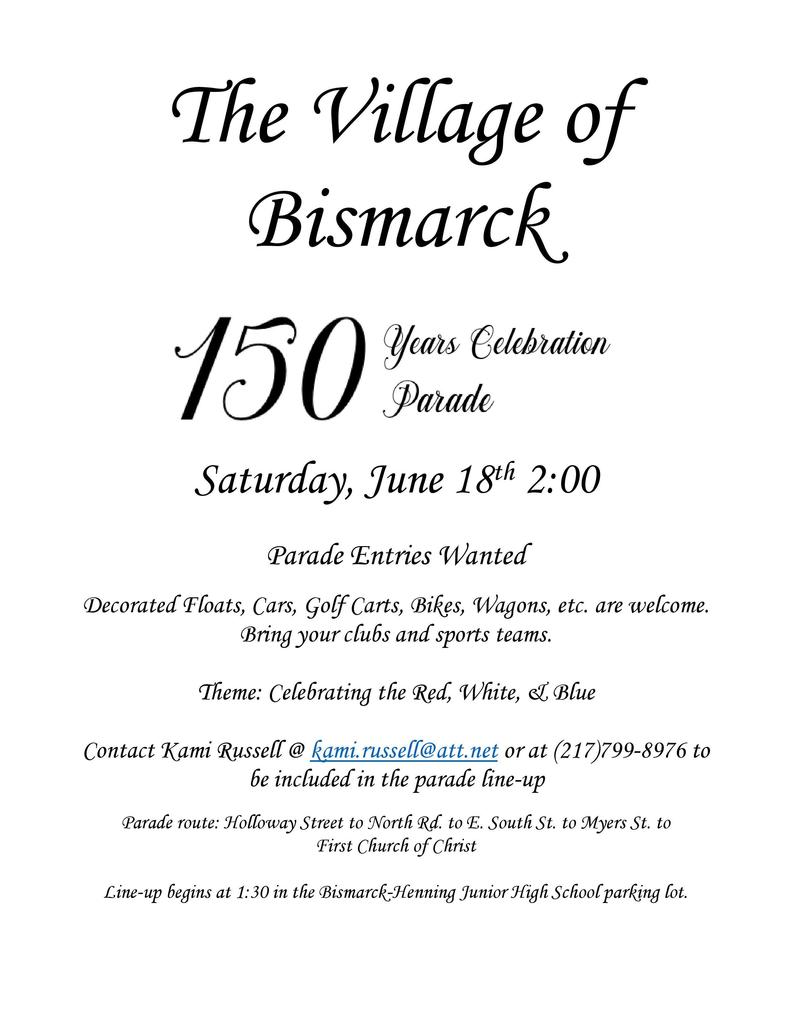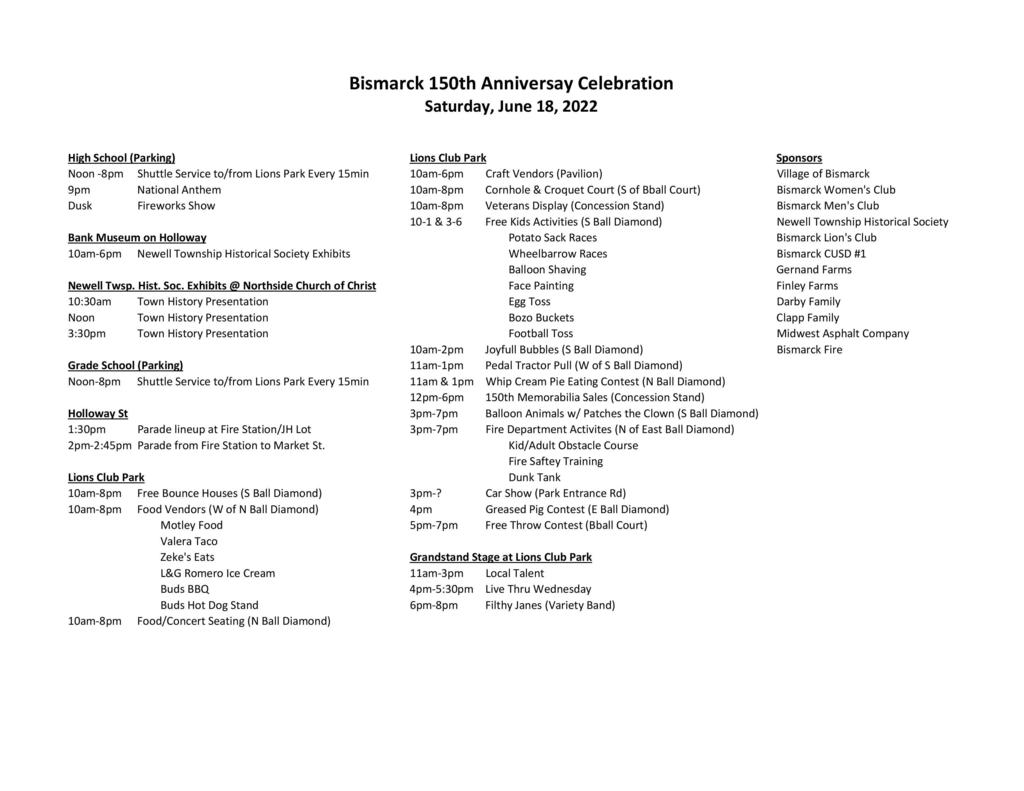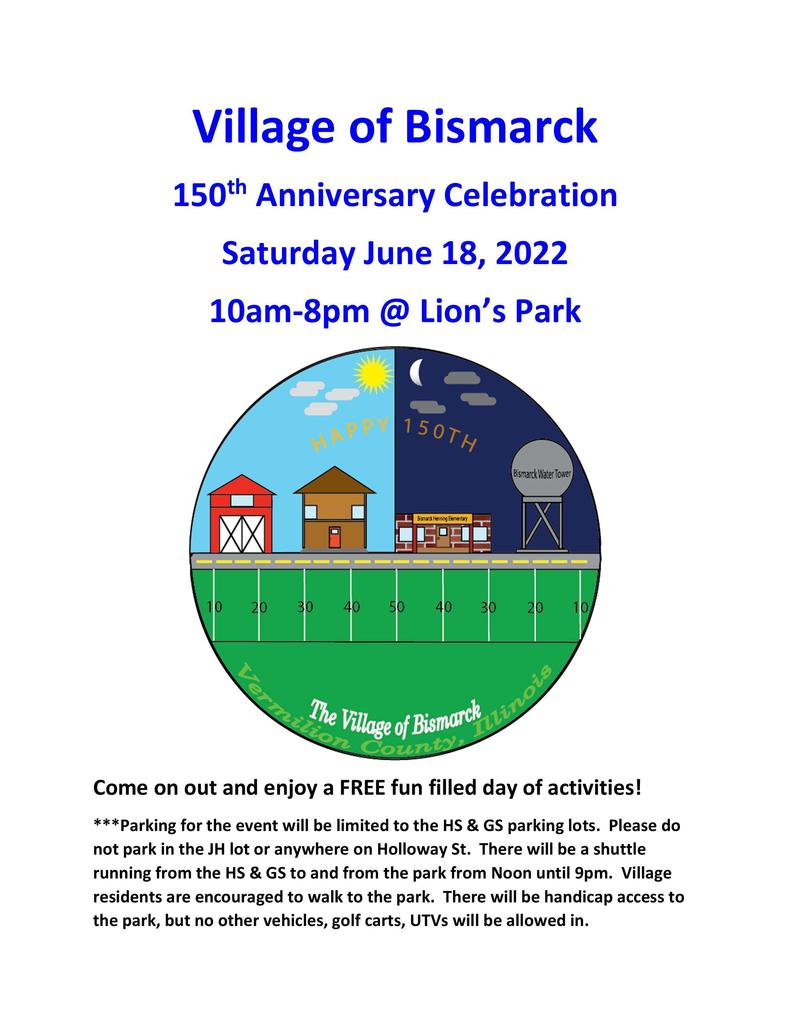 Volleyball Camp for incoming 5th-8th graders will be June 20th-24th at BHJH. Please fill out this form and send it in with your payment to the office, or you may bring it on the first day. Printable Link:
https://5il.co/1axjd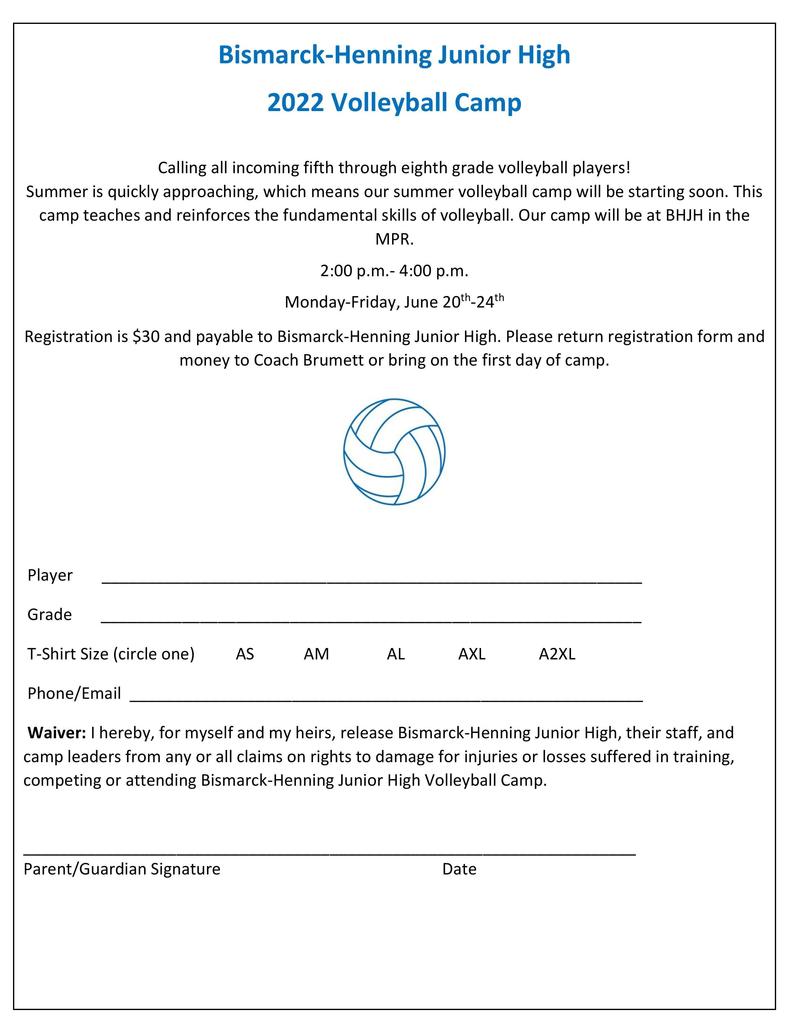 Congratulations to Mrs. Amy DeGolyer! Mrs. DeGolyer graduated from the U of I last weekend with her Master of Science in Agriculture Leadership, Education, and Communication! We are so happy to have Mrs. DeGolyer teaching our Agriculture classes and leading our growing FFA!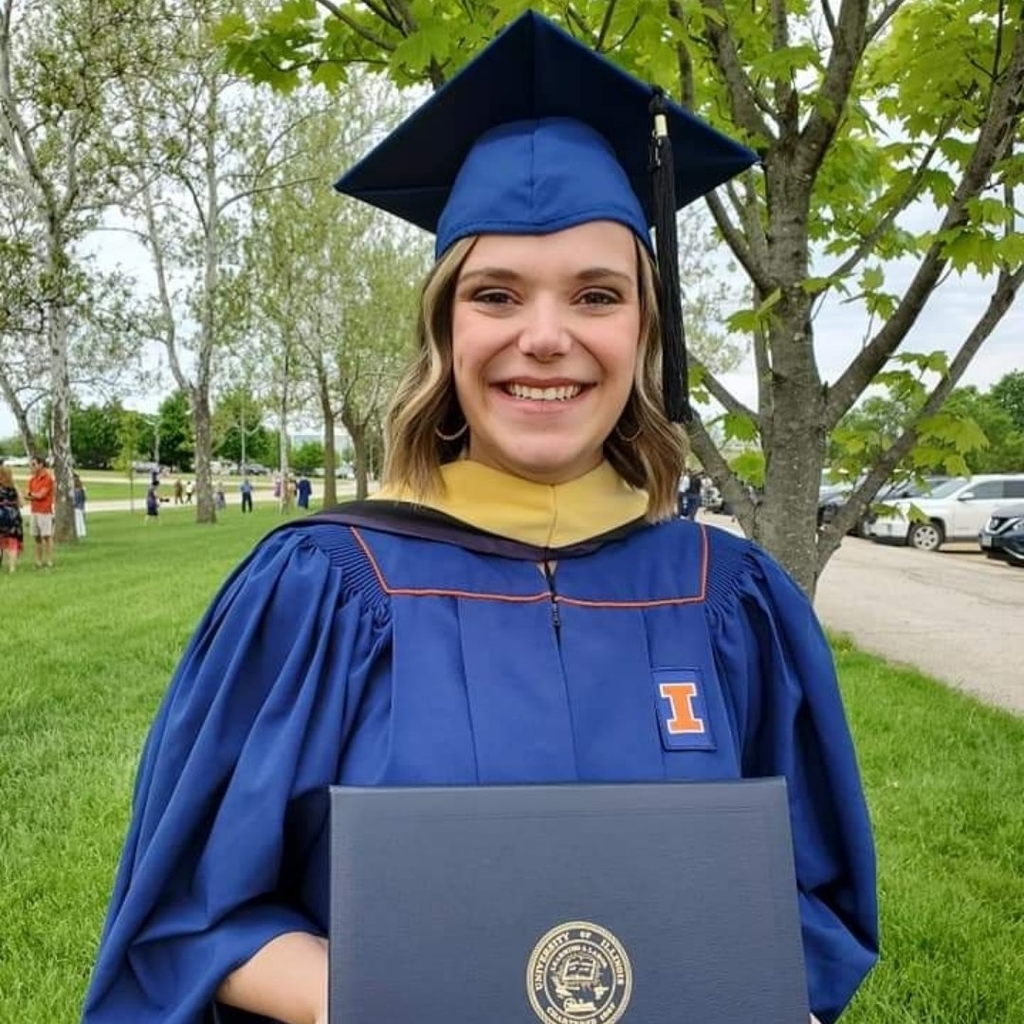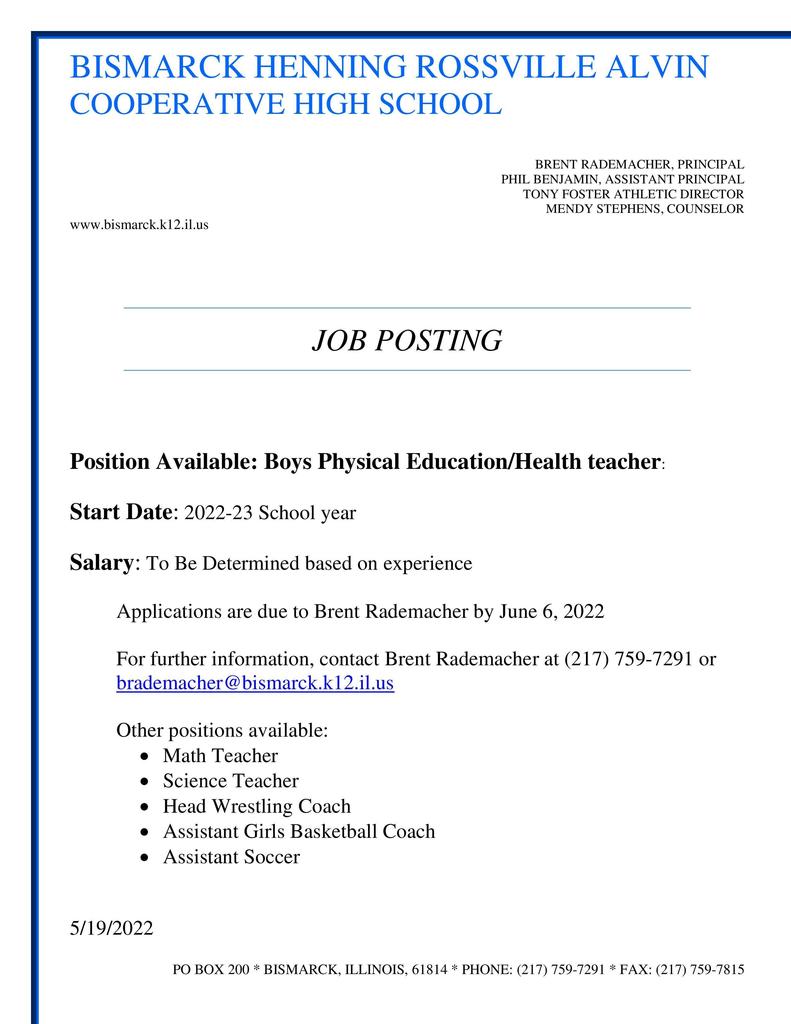 Sports physicals will be in the MPR from 8:30-11:00AM on Thursday May 26. Eligible students are those who will be in grades 5-12 next Fall and plan to participate in a school sport (if you are going into the 6th grade or 9th grade, you are required to have a full school physical, which also fulfills the sports physical requirement). If you would like your student to participate, the forms are located on the table outside the high school office or may be printed here:
https://5il.co/19vty
. Forms must be completed and signed by a parent/guardian and returned to school with a check to Carle for $15 (students should bring them to the physical with them). Students will not be seen by our providers unless the physical form is complete and signed.
https://5il.co/19vty