A big THANK YOU to TJ Ribbe of Midwest Asphalt Co for being our Blue Crew Partner of the week! T.J. Ribbe owner of Midwest Asphalt has paved the way for many victories by supporting Bismarck Henning Rossville Alvin athletics. From concrete work to seal coating services, you can rely on the bonded and insured Midwest Asphalt Company for all your contracting needs. Thank you TJ and Midwest Asphalt Company for supporting the BHRA Blue Devils!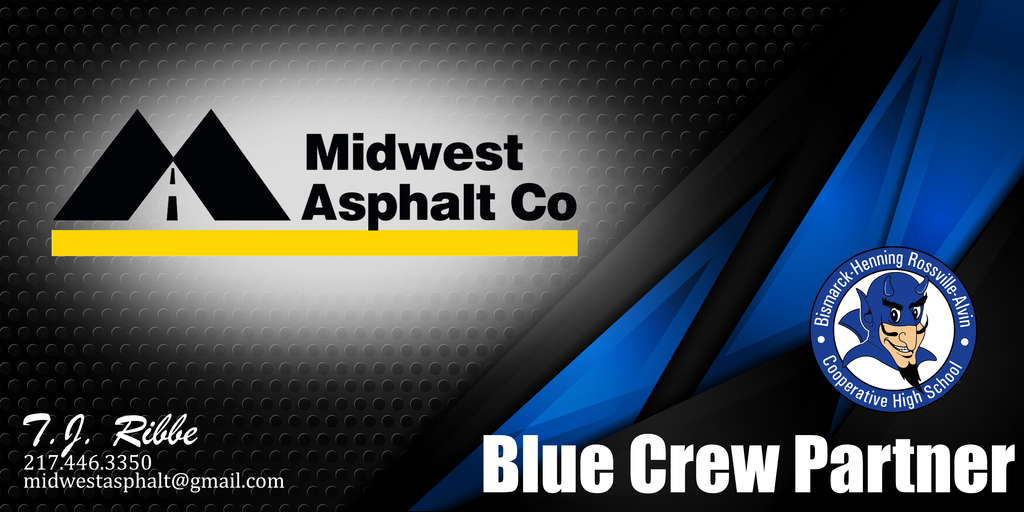 Tuesday nights Boys Basketball game vs Milford has been cancelled. It will now be played on March 3rd.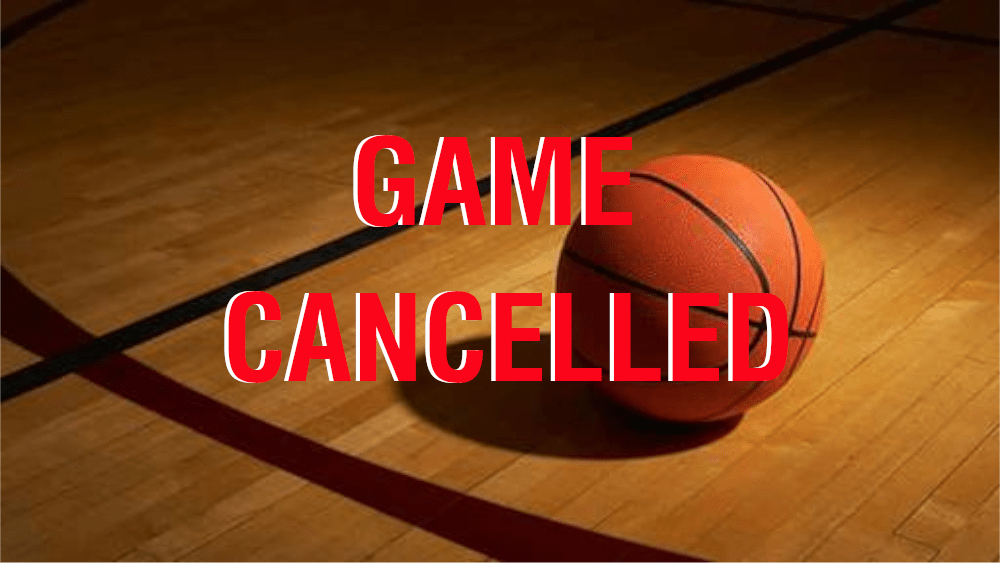 All events and practices for today are canceled. This includes Girls Basketball in Milford and Freshman Boys at home vs Watseka. Stay safe and warm!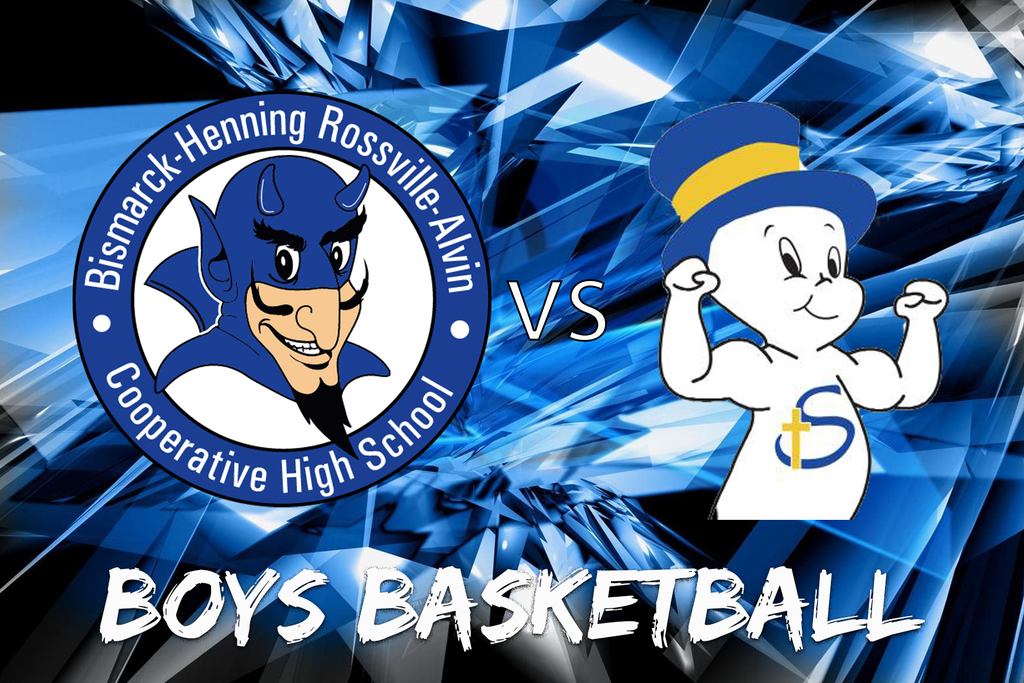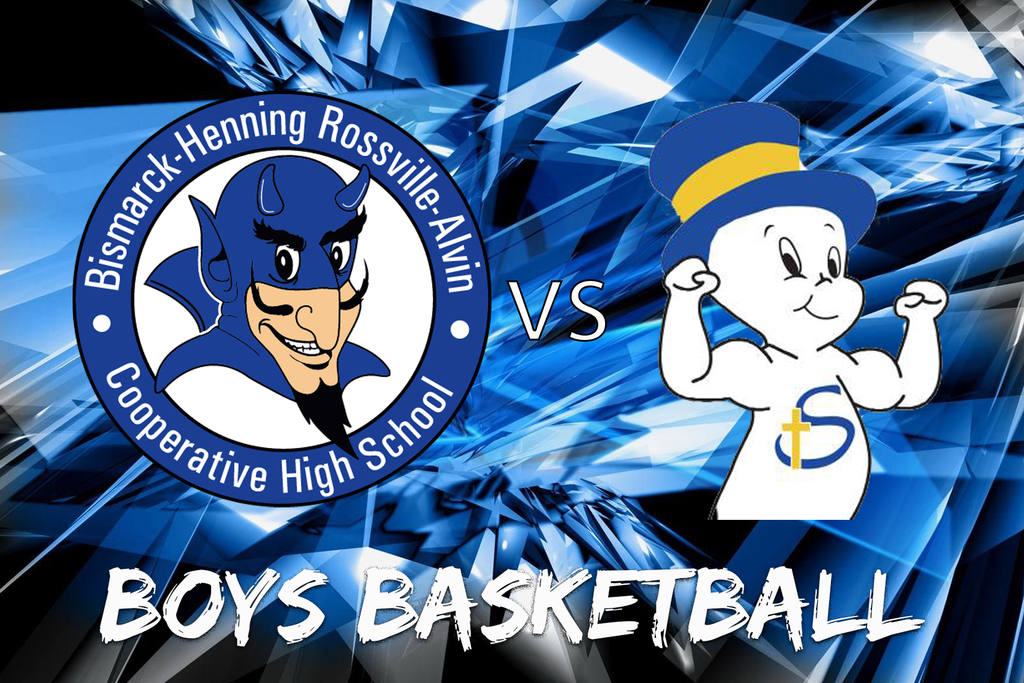 Just a reminder: Today is an in-person learning day. There is no school on Monday. Tuesday is a remote-learning day.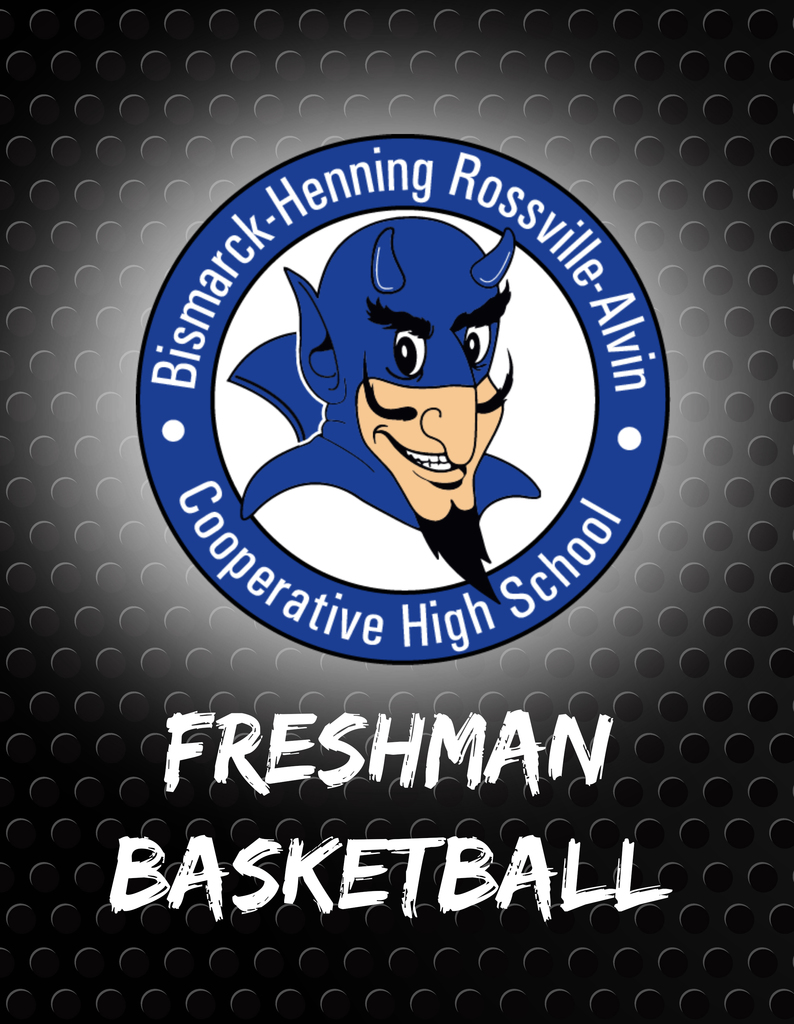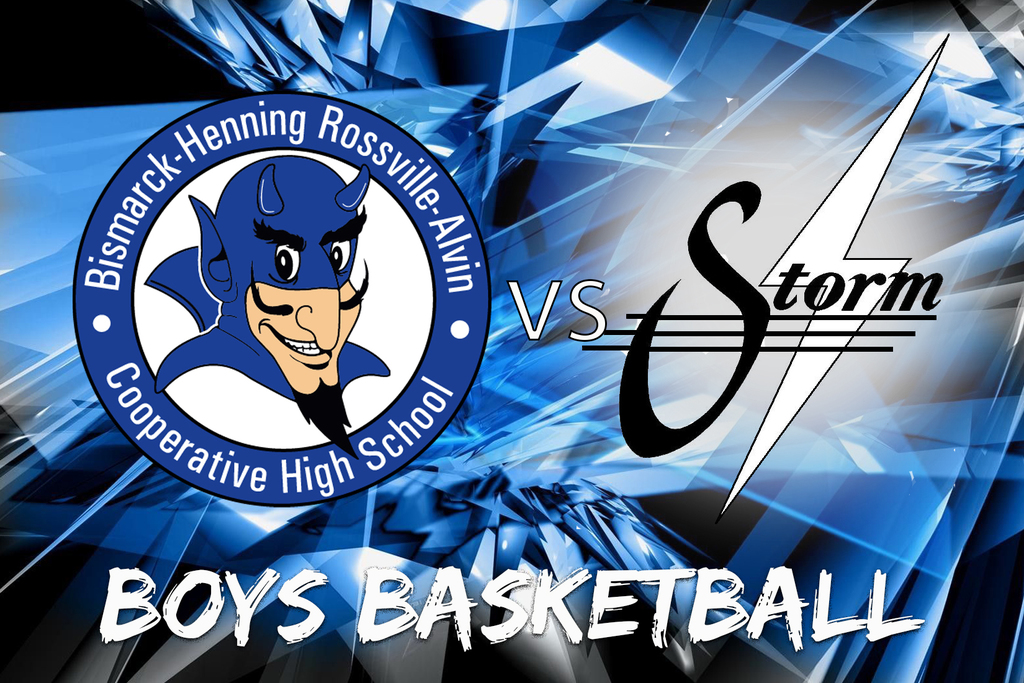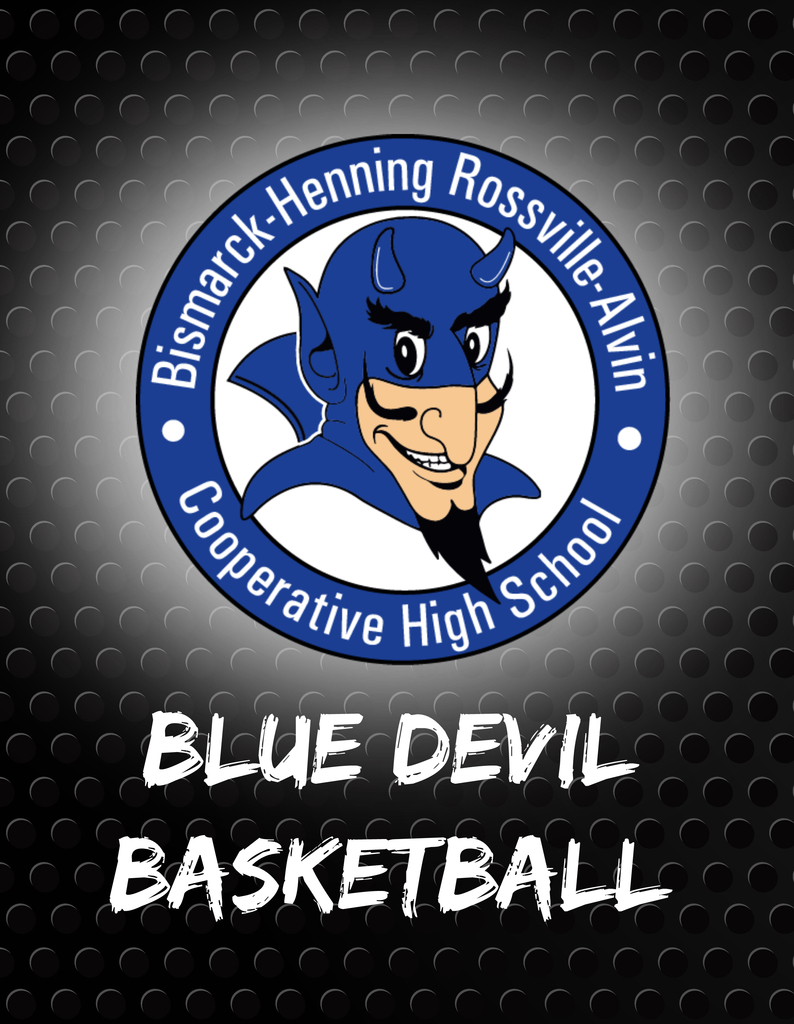 Due to icy road conditions on the rural routes, today will be an eLearning day. Students should log in to Google Classroom this morning to see expectations for the day.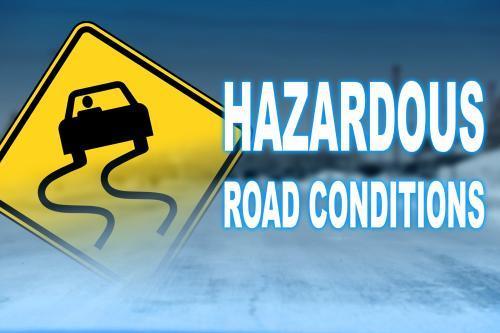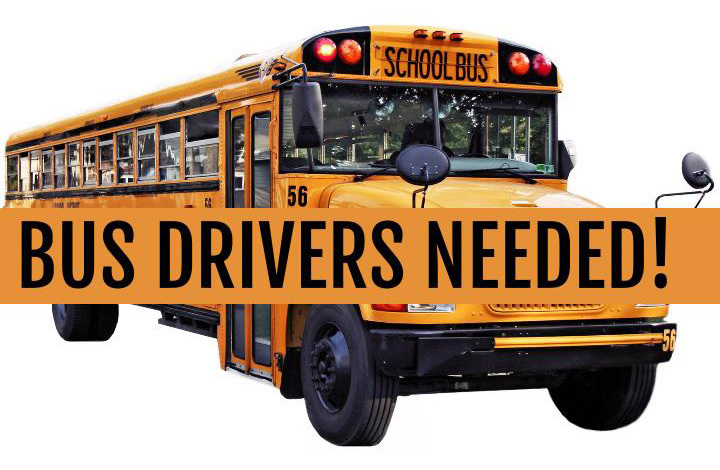 Just a reminder that we will return to in-person learning tomorrow (1/7). Please continue to self-certify your student or students before they get on the school bus or arrive at school. We appreciate your efforts and understand as we continue to navigate through these difficult times. Thank you!
Kitchen is having chicken patty and chips for lunch today. If you would like lunch today, please let Jenny know by 9:45. Thanks!

Just a reminder that we be remote learning Monday-Wednesday this week and returning to in-person learning on Thursday and Friday. As always we appreciate your understanding and look forward to a great 2nd semester.

Full and part-time bus drivers needed. Interested? Contact Jim Ribbe at 217-759-7291 or
jribbe@bismarck.k12.il.us
for more information.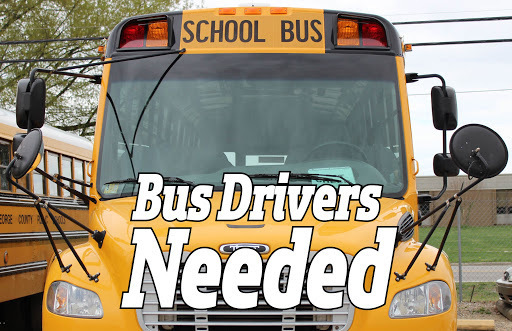 October 8, 2020 Dear Parents, Unfortunately, we have had a few more positive COVID-19 test results in the district. We also have a large number of students in quarantine for close contact. I conferred with the Vermilion County Health Department this morning and the consensus is that we needed to shut down both districts (Bismarck-Henning CUSD #1 & Bismarck-Henning/Rossville-Alvin Cooperative High School) for 14 days and go remote learning during the closure. The full closure will begin tomorrow and we will reopen for in-person instruction on Monday, October 26th. This will hopefully give things a chance to settle down before we students return. This definitely is not the news I was wanting to share. I do believe the district has done everything it can do in order to offer in-person learning but we cannot control what happens once students leave. Please continue to work hard to keep your children safe and healthy as we will certainly get through this. As we have done since day one, we will continue to work with the Vermilion County Health Department and the Illinois Department of Public Health to strictly follow their guidelines pertaining to public schools. Respectfully, Scott Watson, Superintendent Bismarck-Henning CUSD #1

Dear Parents, At this point in time we feel it is best to go ahead and go with remote learning for all students in the Junior High and High School (tomorrow) Wednesday, October 7th and Thursday, October 8th. Our plan is to reopen the Junior High and High School for in-person learning for those kids who are not in quarantine on Tuesday, October 13th. Our goal is try and stay ahead of any outbreak the best that we can so we are not forced to go with a full shutdown for 14 days. If for some reason we get word of more positive cases or multiple kids who had "close contact" with a positive case in the next 6 days, we may be forced to extend the closure the full 14 days. As we have done since day one, we are working the Vermilion County Health Department and the Illinois Department of Public Health and strictly following their guidelines. This shutdown does not affect the Elementary School. The Elementary School will still provide in-person learning tomorrow and Thursday and dismiss as normal. As of now, the Elementary School has not been affected as much as the 5-12 building. We certainly appreciate everyone's understanding and flexibility. We would rather be cautious and go remote learning for a limited time rather than take drastic measures and close for 2 weeks. Respectfully, Scott Watson, Superintendent Bismarck-Henning CUSD #1