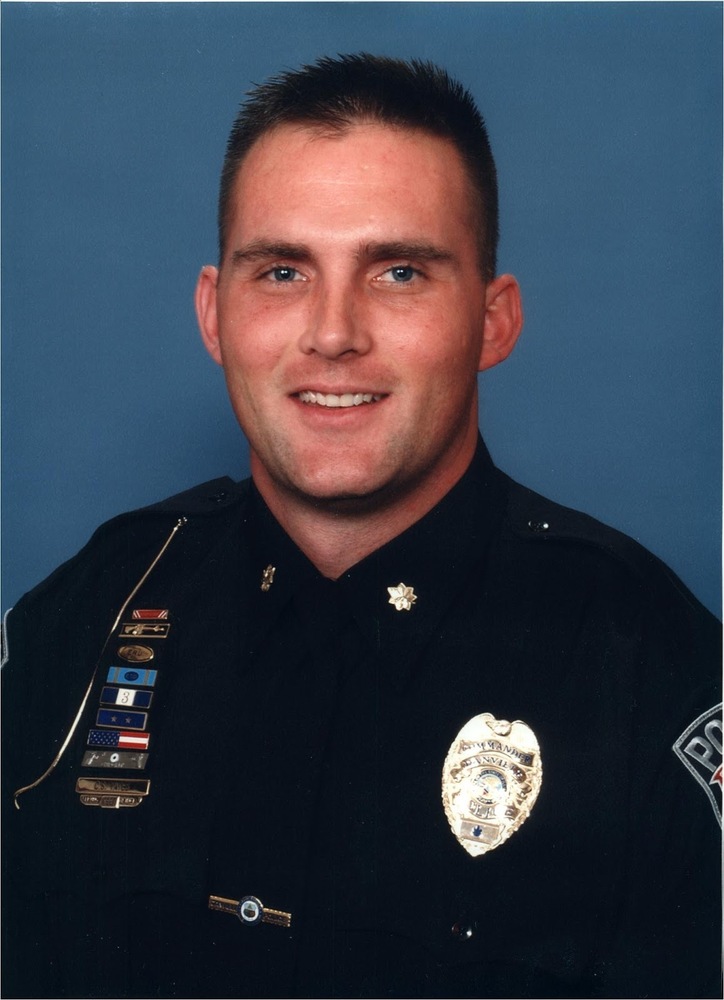 Meet Our Alumni - Chris Yates - BHHS 1990
Jenny Huffman
Wednesday, April 22, 2020
Today's interview comes from Taylor Jett, a junior.
Chris Yates is the Chief of Police in the City of Danville. He graduated from BHHS in 1990.
What do you remember from your time at BHHS?
I enjoyed the benefits of being at a smaller school such as the family atmosphere where everybody knew each other. I remember the school pride in the sports programs and my love for playing football which I may not have fully appreciated until years later. I remember the good times of homecoming week, prom and all the good friends that I made. The friends that I made in high school are still friends today. This includes my wife, Stephanie (Campbell) who I have been with for 30 years who is also a BHHS alum.
Why did you decide to become a police chief?
I rose through the ranks and was promoted to Sergeant and then Commander in 2005. I was the Coordinator for the Patrol Division and SWAT Commander. I really enjoyed the position I had and my true desire is to be on the streets with the officers. In June of 2019 I was asked by the Mayor of Danville if I would be interested to be considered for the Chief of Police. I discussed the issue with my wife and we weighed how I may be able to serve the community of Danville best with the time I have remaining in the Department. The decision was made that if the City of Danville chose to do so, I would accept the offer. I was sworn in as the Chief in August. It was actually a difficult decision. I loved my former position but I believed that with the command staff support we could do some really good things together to benefit our community and defeat some of the challenges we are facing.
Which teacher impacted you most at BHHS and why?
I had several good teachers and I'm sure that many of them may scratch their heads (with good reason) when they hear about my current position. Mr. Eells, Mr. McNeely, Mr. Hudson, Coach Johnson, Coach Lewis, Mrs. Morgan and others all played a role in helping me make better decisions later in life. Additionally, without doubt, Bismarck Jr. High Principal, Dr. Gary Tucker, was one of the most significant mentors who came at the most important time in my life when I needed it most. I didn't realize it then but he made a huge impact in the direction I went and I still feel an obligation to pay it forward. He is a friend and mentor to this day.
Is it difficult to manage the department you work in?
There are challenges in every endeavor that is worth taking. I am very objective and mission oriented. I understand the direction we need to go and what we are trying to accomplish. The best method that I have realized over the years is that you need to bring several skills and abilities to the team. Trust that each member performs their specialty to the best of their ability and adjust accordingly when necessary.
Does the training for this position affect your decisions today?
Training is often seeking knowledge through simulations or practical experiences. Gaining knowledge often comes from making mistakes or failing, understanding the consequences and immediately finding a better resolution. Failing doesn't make one become a failure. Failing to continue to try to achieve your objective does.
What advice do you have for people going into this field of work?
Understanding that there are things much more important than one's self. Believe that you can make a difference, even if the difference is subtle or not immediate. Develop a strong worth ethic and be ready and willing to be humbled by periodical setbacks and challenges. Set your mind to achieve your goals regardless of the obstacles in front of you. This mindset is beneficial to any occupation you strive for. All occupations are important and essential for collective prosperity. Never give up and never forget that there is nothing truly worth having that comes easy.