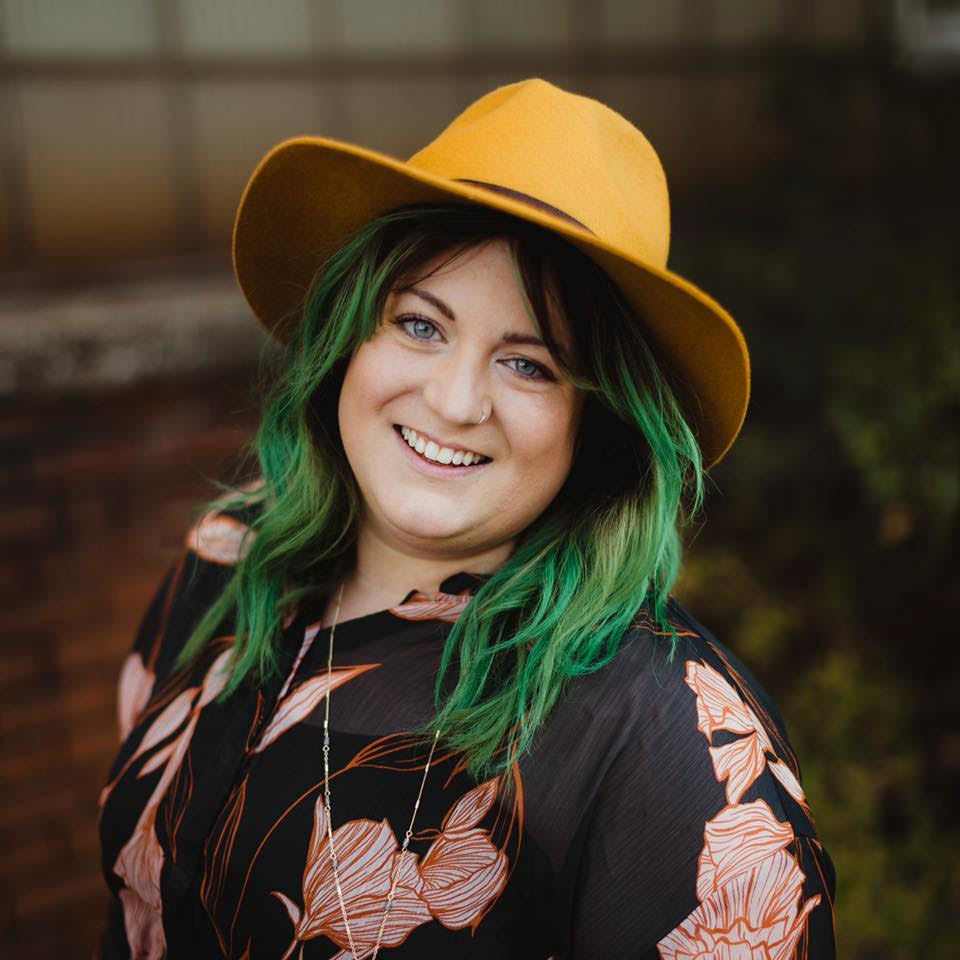 Meet Our Alumni - Bricie Troglia - BHHS Class of 2002
Hilary Mathis
Tuesday, April 07, 2020
The Honors English III class has been conducting interviews with successful alumni from Bismarck-Henning High School and Rossville-Alvin High School. We're excited to share those interviews here!
Trenton Spicer, a junior, conducted the following interview.
Bricie Troglia is an alumni from the BHHS Class of 2002. She was a cheerleader and a member of the Student Council, and she has started her own photography business.
What made you decide to become a photographer?
I was working as a graphic designer at the time, but my position didn't allow for a lot of creativity. I decided to buy a "nice camera" to take pictures of my niece and nephew. At the time, I was also coaching high school cheerleading at BHHS. I figured I'd try to start doing senior pictures for my cheerleaders. My hobby turned into a passion, which led me to be able quit my full time job and do photography full time within a matter of a couple years. Sometimes your career finds you.
How did you prepare yourself to become a photographer?
I am mostly self taught. I learn a lot by trial and error. I want to see why things work or not and figure it out from there. I also watched a LOT of YouTube videos on various topics ranging from shooting in various lighting scenarios, posing, how to use studio strobes, etc. I took the info I learned and challenged myself to make it work for me. I'm also part of a lot of photography groups online who helped structure the business side. I had to learn about pricing structures, workflows, contracts, and so much more. I think a lot of people who want to get into photography don't understand that the actual photoshoot and editing portion is only half the business. You wear a lot of different hats as a business owner. You have to be prepared to wear them all.
Are there any certain classes you would recommend to students planning on becoming a photographer?
In my early years, I learned a lot from Fro Knows Photo & PixImperfect on YouTube. CreativeLive also has some great courses on various topics related to photography.
What is your favorite memory from going to school at BHHS?
Oh wow… I have a lot. I loved high school. One of my favorite memories of high school is just the overall experience of Homecoming Week. From the float building in the old school bus garages, to being on Student Council and helping plan decorations and the events, to being a cheerleader and participating in bonfire night, I truly loved it all. Everyone was smiling and having fun. Plus who doesn't love to dress up in ridiculous costumes for Spirit Week?
Who was your favorite teacher in high school? Why?
My favorite high school teacher was actually never my teacher. Mrs. Burmeister was in charge of the Student Council. I was in Student Council all 4 years and shared co-president my senior year. She always made Student Council fun. She listened. Sometimes it was hard as a kid to get adults to listen to your ideas, but she did. She respected us. She'd also put us in our place if we acted crazy. Most importantly, she taught us how to lead amongst our peers. On graduation day, she gave me a book of quotes. I kept that book for 10+ years, until I gave it to one of my former cheerleaders who I felt the same sort of bond with. I will forever be grateful for the life lessons she instilled in my classmates and I.