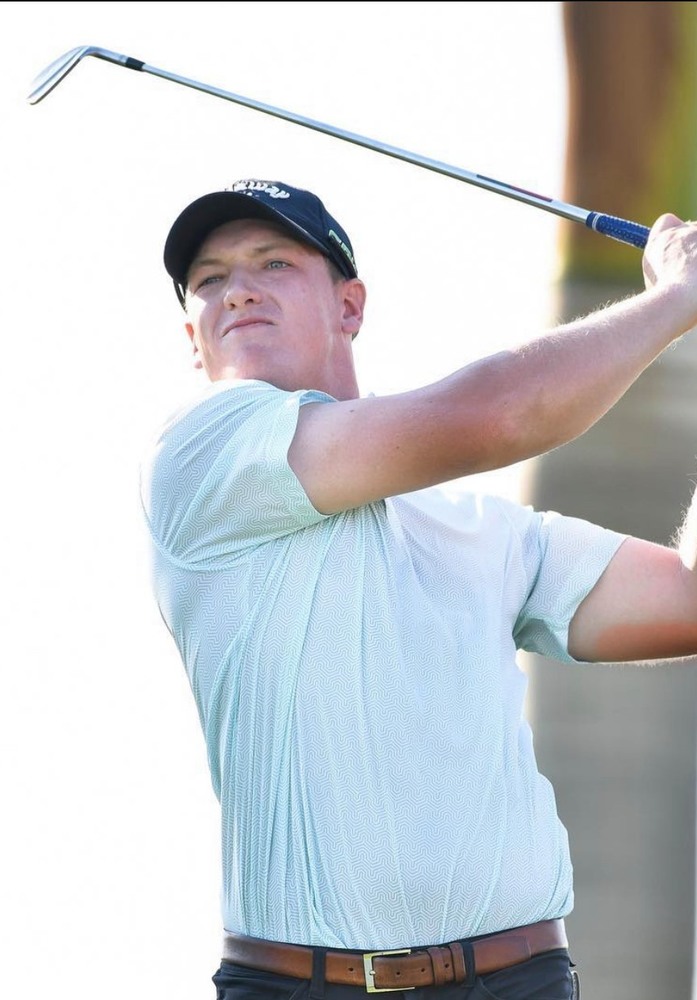 Meet Our Alumni - Michael Davan
Jenny Huffman
Wednesday, May 06, 2020
Today's interview was conducted by junior Aniston Myers.
Michael Davan is a Bismarck Henning High School graduate of the class of 2007. He played golf throughout high school, and he also played basketball his senior year. Mr. Davan is now a professional golfer.
Why did you choose to golf? Did you participate on the school golf team?
I chose golf because it was something that I love and I enjoy trying to get better each day. I played golf all four years of high school and played at the collegiate level as well.
If so, do you feel that participating on the team helped you to be successful today?
I believe there are many aspects of playing on a team sport in high school that helps you become successful in life later on. Being a part of a team helps you learn how to work well with others and have a sense of doing things not just for yourself, but helps you go above and beyond to not let others down.
Can you explain how you prepare for the golf season? What is it like?
I can tell you that the way I prepare for golf season is far different now then what it was in high school. Golf has become such an athletic sport that you have to be in the gym working on strength and mobility in the off season. I use the time in the off season to get my nutrition in the right spot, get in the gym, and to work on things that I struggled with the season before so I am prepared for the upcoming season.
What are some of your favorite memories at Bismarck?
Favorite memories at Bismarck would have to be the van rides on the way home from golf tournaments and playing basketball my senior year. The best memory I have is playing golf and being on a team that had a very high win percentage and competed for a state title. Even though we came up short it was awesome to be able to have a chance.
Which staff member do you feel helped you to be most successful in school or even in your career?
Our golf coach Terry French was always a big help. He was very positive, and always helped us get motivated and prepared for our events.
Do you have any regrets from high school? If you could, is there anything you would change today?
I wouldn't say I have any regrets, because obviously I know way more about life and how things have shaken out now than I did in high school. I think I would have worked harder at getting better back in high school, but I think everyone that plays a sport competitively after high school could say that.